For 1st-3rd grade teachers who want to truly differentiate their math instruction
Transform your math block from your couch with on-demand videos that walk you step-by-step how to implement Guided Math in your classroom
Without giving up your precious prep time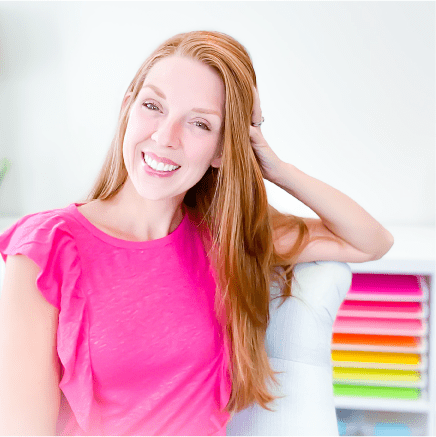 Introducing
Guided Math Academy
The ultimate road map for assessing, planning, organizing, and managing Guided Math in your classroom.
Guided Math Academy will not only show you exactly how to create and run your small guided math groups like a pro — but how to seamlessly balance your targeted instruction with meaningful centers to ensure you are always reaching ALL of your students.
Enroll Now
Transform your math block and reach ALL of your students without adding more prep time, the stress of managing behaviors, or the constant scramble to keep early-finishers occupied.
Before I tell you about this game-changing course, let's talk about who this is really for…
You're a 1st, 2nd or 3rd grade teacher with no shortage of passion who's tired of spending hours and hours planning your lessons, only to feel like you're still not meeting the needs of all of the students in front of you. You are ready to reimagine your math block so that gives you the structure and flexibility to target your instruction, and provide meaningful math experiences for every student.
Whether You Are:
A teacher struggling with whole class math that realizes teaching to the middle isn't working, and knows that a differentiated approach is your ticket to better classroom management as well as meeting the wide variety of needs in your classroom.
A teacher utilizing mini-lessons and math centers who is overwhelmed by the time it takes to constantly create new activities, while still having to manage early-finishers and students who need extra support.
A teacher implementing small group instruction who's ready to save time by streamlining how you assess students, form flexible groups, and plan effective lessons and center work.
By the end of this course, you will have:
Nailed down a schedule that works for you
instead of managing the chaos of pulling students to reteach lessons, scrambling to keep your early-finishers occupied, and managing behaviors that arise because the wide range of needs aren't being met.
Utilized fully accessible whole group lessons
that reach and engage every student in your class, developing the foundation for a strong math community.
Expertly assessed students without wasting valuable teaching time
to ensure that you are consistently creating flexible groupings that will meet the range of needs in front of you.
Crafted engaging & targeted small group lessons
which meet students at their instructional level, boost their confidence, and move them along in their math understanding more quickly.
Leveraged a mix of consistent center choices
to increase student engagement and investment in their independent work, and decreasing the level of classroom management required during center time.
Developed structures and organization strategies
allowing your math centers to thrive independently, while you focus on teaching the students in your small group.
But most importantly…
Guided Math Academy will give you the confidence to finally create consistent, manageable routines that will allow you the freedom to focus on meeting the needs of the students in front of you.
"I feel much more empowered in how I approach math and meet my learners where they are!
Before signing up for Guided Math Academy, teaching math was painful! It was very much directly out of our curriculum's textbook, and didn't provide supports or any enrichment opportunities. My most valuable takeaway from the course was understanding subskill mapping and planning. It made such a difference in how I structured my lessons and implemented our pre-assessments. It even helped me in my literacy group planning!" -Anna
Simply put, Guided Math Academy is Game-Changing and It's Officially Open for Enrollment
"I've learned ways to truly differentiate math instruction and practice for all my learners without spending hours upon hours creating games, centers, and worksheets.
I feel confident in giving each of my learners what they need with engaging lessons and fun ways to practice skills! This course gives a variety of fabulous ideas for EVERY aspect of your math block! Every detail is broken down and explained so clearly! But the most valuable takeaway is truly how flexible the course is to fit into ANY math block and curriculum."
-Emily
What's Inside Guided Math Academy
Module 1:


Nail Down a Schedule That Maximizes Your Math Block

This module is your first introduction to Guided Math. We will take a quick look at the philosophy behind it, then dive right into how to use it practically by creating a blueprint you can follow in your own classroom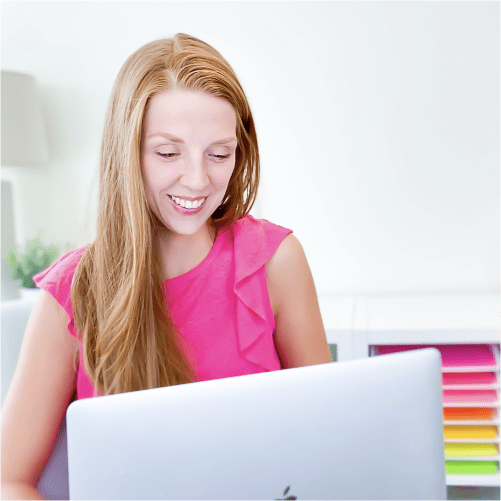 Module 2:


Build A Math Community with Whole Class Common Experiences

This module is all about creating your group lessons. Even though Guided Math is focused on small groups, the whole group experience is still important. Having common experiences builds the foundation of the community in your classroom, offering a safe environment for your students to learn.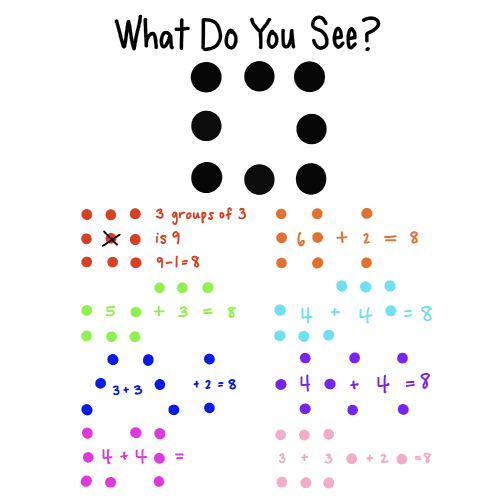 Module 3:


Assess & Plan Strategically to Get Your Prep Time Back

This module is everything you need to understand how to assess and plan your math blocks, including how to create and use assessments to help you decide what to teach and how to create groups. Spoiler alert: assessments don't have to be super long. I'll show you how to create simple assessments (I'm talking less than 5 questions) that offer the essential insight you need to form your groups quickly.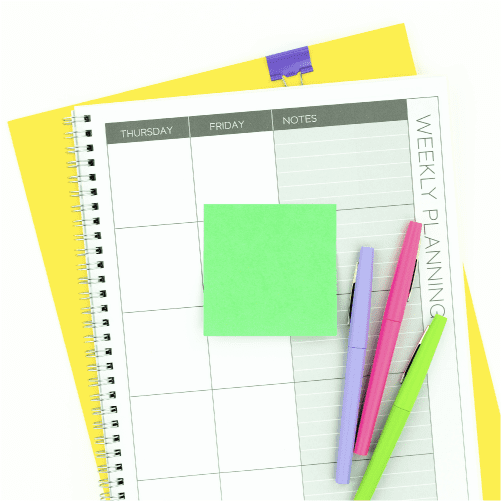 Module 4:


Targeted Small Group Lessons that Move Your Students Forward

This module takes a look at sample lessons, showing you how to introduce new material, use controlled and applied practice, and ensure your students are soaking up the math knowledge they need to learn at their level.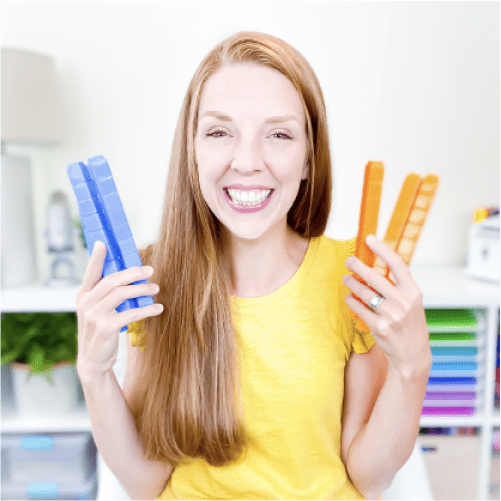 Module 5:


Develop Consistent & Engaging Centers that Manage Themselves

This module breaks down math centers so you understand the importance of things like never-ending centers, open-ended math journaling, practicing targeted skills, fostering logical problem solving, and using technology effectively. You'll also learn how to plan for centers in your classroom.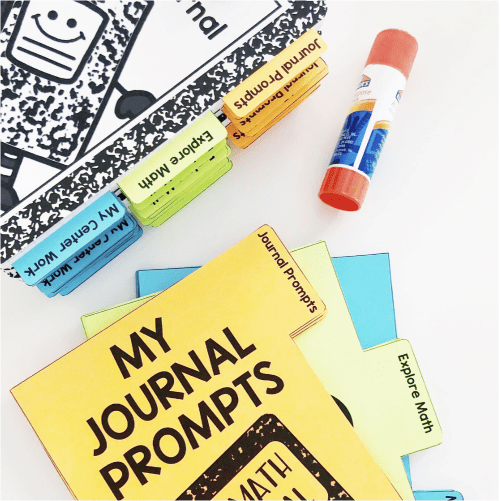 Module 6:


Put It All Together Like a Pro and Rock Your Math Block

This module helps you put it all together by organizing materials, creating routines and expectations, maximizing your work board, and using a math focus wall to build community.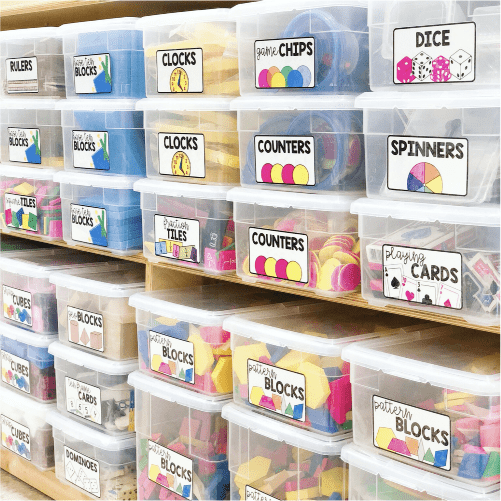 PLUS

These Bonuses To Jump Start Your Guided Math Block and Keep it Going All Year Long!

Bonus #1
Curriculum Maps for Grades 1-3
Take planning off your plate! I'm setting you up for success and sharing curriculum maps for each grade level. Each map follows a natural progression designed to work with your students. Your curriculum maps will focus on the topics and subtopics that need to be covered in each grade level.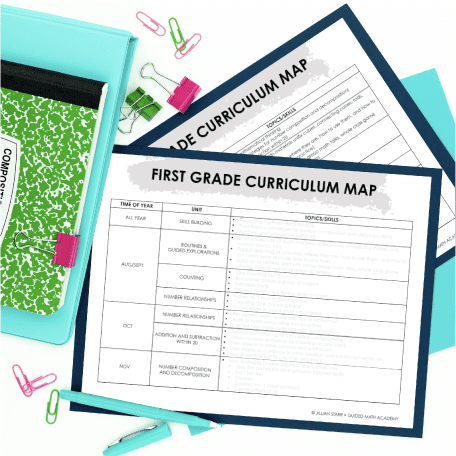 Bonus #2
Subskill Maps for Grades 1-3
Remove the guesswork of what to teach in your small groups. Subskill maps will help you understand what prerequisite skills students need in order to master the topics in your curriculum map. Together with your curriculum map, these will make it easy breezy to create assessments and plan for your small groups.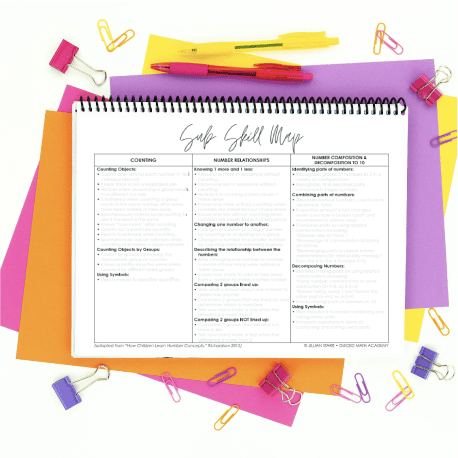 Bonus #3
Guided Math Planning Templates
I'm here to help you stay organized and take the stress out of managing groups. These are your go-to planning templates for all of your guided math planning needs. These templates cover every aspect of Guided Math, including center rotations, group lessons, week at a glance, and more.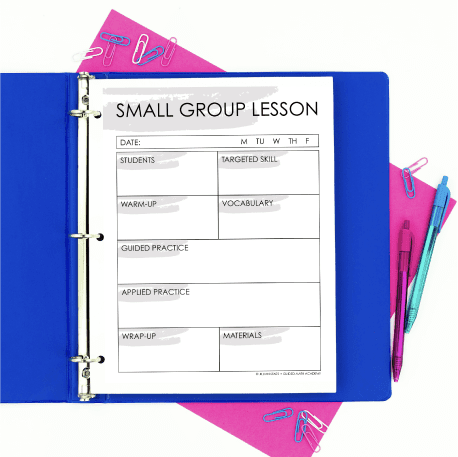 Bonus #4
Student Data Forms
Keep track of the moving pieces with this game-changing set of student data forms. This exclusive system will take care of collecting individual and whole class data for you!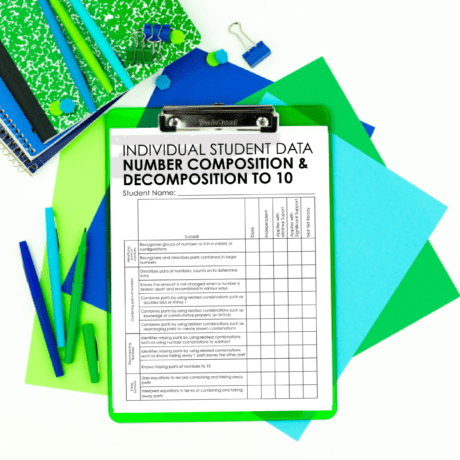 Bonus #5
Professional Development Certificate
Get PD hours for your time. Upon completion of the course, certificates are available to present to your administration. Certificates will indicate 10 hours of professional development related to guided math instruction.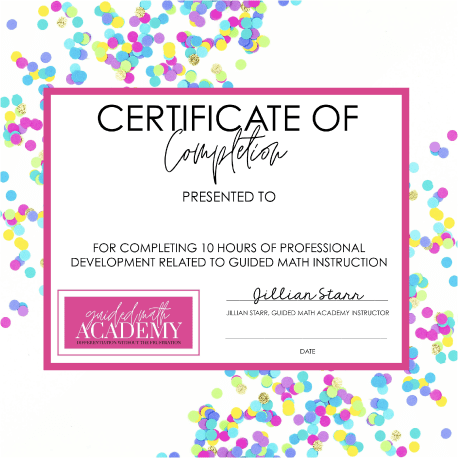 Here is what you get when you enroll today:
Guided Math Academy

- $197 Value

Curriculum Maps

- $15 Value

Subskill Maps

- $15 Value

Planning Templates

- $10 Value

Student Data Forms

- $10 Value

PD Certificate

- $25 Value
Total Value: $272
The Guided Math Academy was created for teachers by a teacher.
That's why it's priced at the affordable $97.
Enroll Now for $97
The Guided Math Academy
7-DAY GUARANTEE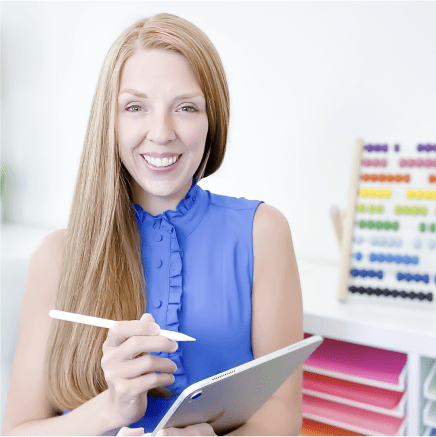 Plus You'll be Backed by a Risk-Free 7-day Guarantee
I've used Guided Math in my classroom for 10 years, and I know this works. That's why I'm offering a 7-Day Guarantee. If you buy this course and start doing the work...and then realize that for some reason it won't work for you and your classroom, you can get your money back. (But like any good student, you will need to show your work).
"[Jillian was] there as a personal resource, not just some expert who gives you content to figure out on your own.
This course helped me wrap my mind around the important questions to ask when structuring the math instructional time and gave me easily implemented/low prep activities for both in the small groups and for independent work. I also really appreciated the time Jillian took to respond to my direct emails. I know that is a huge task to undertake, but it has helped the course feel more worthwhile and less overwhelming to know that she is there as a personal resource, not just some expert who gives you content to figure out on your own. Lastly, I love the attention to detail, the high quality of the website, videos, and materials."
-Karen
Burning questions your fellow teachers asked before enrolling in Guided Math Academy
How can I get my school/district to pay for this?
A: Previous students have either had their district pay for the course directly, or presented their invoice and professional development certificate to get reimbursed after completing the course.
Will Jillian be available and accessible to answer questions if I get stuck?
A: Yes! There is a chat feature within the course itself, where you can ask and read questions from other teachers, as well as view all responses. Jillian is also available to answer questions via email from all teachers in GMA.
Will this really work if my classroom is full of students at different levels?
A: Absolutely. Guided Math is all about helping students where they are, not where they should be.
When I join Guided Math Academy, will I be getting immediate access to all the lessons and modules?
A: Yes! The course is hosted on a teaching platform, so when you sign up you'll get your log-in details emailed to you and you can start immediately. You will have instant access to all lessons and modules to move through at your own pace.
How does the money back guarantee work?
A: Once you join, you'll be invited to test things out for 7 days and work through the modules. If you buy this course and start doing the work...and then realize that for some reason it won't work for you and your classroom, simply reach out and you'll be eligible for a full refund.
How long will I have access to the course content?
A: You will have unlimited access for the lifetime of the course. This means that you can revisit the course content throughout the school year and come back for refreshers whenever you need it!
Enroll in Guided Math Academy today for a ONE-TIME PAYMENT of $97
Guided Math Academy is PERFECT for you if…
You are a 1st-3rd grade teacher who wants to effectively teach all of their students.
You want your planning time back… like… really badly.
You are left feeling stressed or anxious when you think about teaching math, and you know there's a better way!
You recognize that there is no "perfect time" and waiting is not the answer.
You are ready to dive into the fall totally prepared to use Guided Math with your students.
No matter what you decide to do,
I care about your success.
Let's Do This!
Enroll in Guided Math Academy Today