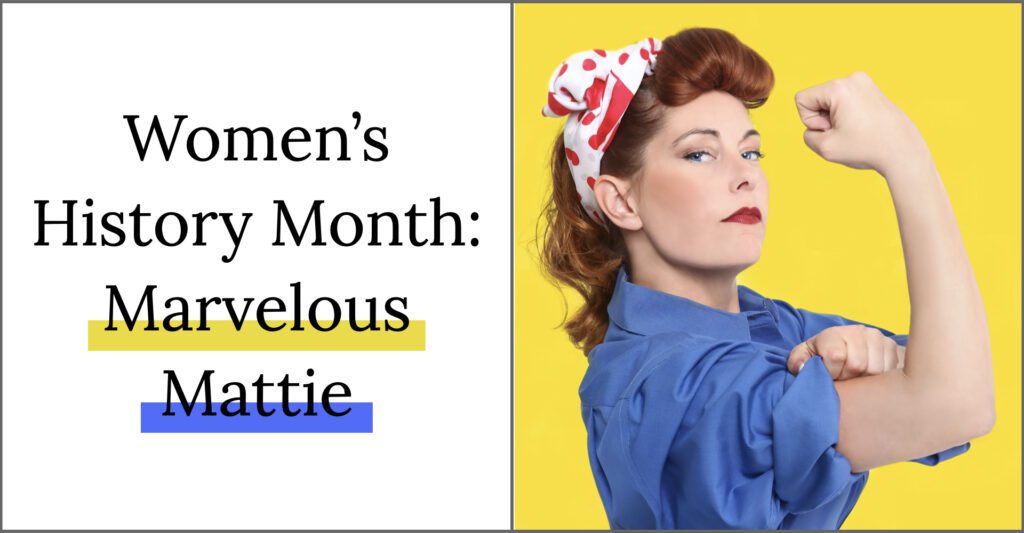 I'm looking ahead to March, which is Women's History Month. I am excited to share one of my favorite biographies of a young female engineer, Margaret E. Knight (also known as Mattie.)
Marvelous Mattie: How Margaret E. Knight Became an Inventor is an amazing story by Emily Arnold McCully. This book tells the story of Margaret E. Knight, the first woman to receive a U.S. patent. As a child, Mattie was always sketching her ideas for new inventions and ways to tackle challenges around her. At the age of twelve, she designed a safer loom that protected her textile mill co-workers from serious injury.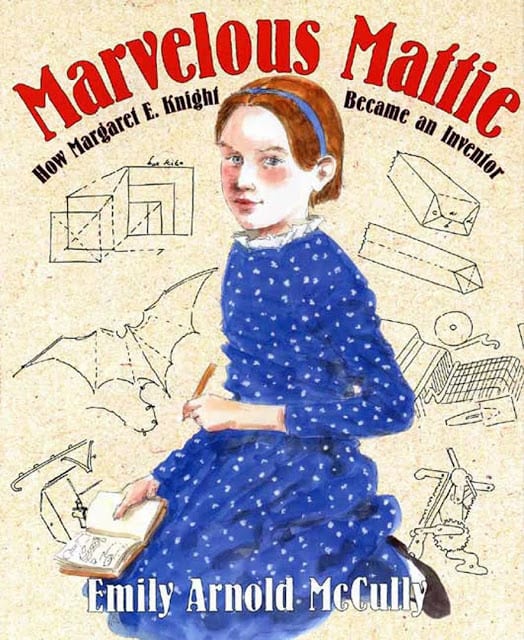 She continued to pursue her love of engineering, and continued to sketch her inventions. She designed a machine to create the square-bottom paper bags that we still use today. However, her idea was stolen by a man whose defense was that a girl couldn't possibly understand the mechanics behind such a complex machine. Mattie proved him wrong, won her case, and earned her patent. She went on to earn multiple patents for her inventions, and she is often referred to as "Lady Edison."
If you're not already sold on this book's amazingness, let me just point out a few things:
1. It is about a young female inventor, who found great success in a world dominated by men. I feel that it is my responsibility to show diversity in the literature I provide my students. The majority of the biographies, especially those pertaining to the fields of science and engineering are mostly about men. This book helps provide my students with a successful female to look up to, and show them that women have just as much of a right to pursue science as their male colleagues.
2. It takes on the "Girls Can't Do That" mentality head on! The man who stole Mattie's intellectual property tried to claim it couldn't be her idea simply because she was a girl, and therefore incapable of such thinking. Boy did Mattie show him! I seriously love this girl!
3. It fits in beautifully with any science unit or biography study! Mattie is a great example of curiosity, perseverance, and methodical. Her copious note taking help model how scientists use their "science journal" to record their ideas and build from them. When I taught third grade, I used this book in my Intro to Engineering unit. However, I still use it with my second grade curriculum, simply because I find that Mattie demonstrates so many characteristics I wish to see in my students.
To accompany this story, I like to give my students the opportunity to channel their inner Mattie, and try their hand at inventing.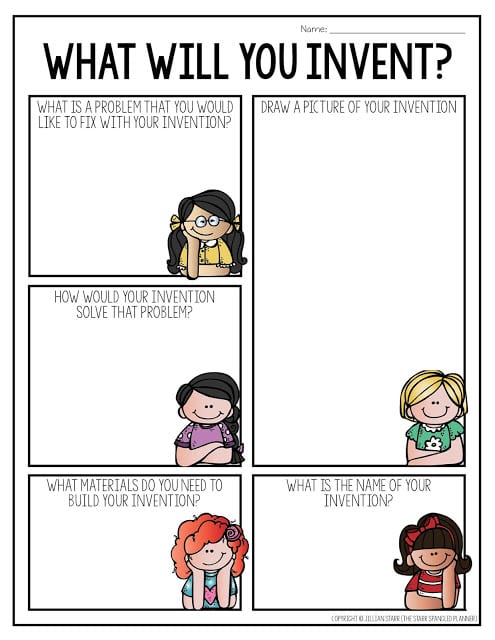 This recording page is designed to help students understand the fundamentals of engineering: Create new technology to make something easier. This means that students have to first think of a problem,
AND THEN
think of a way to solve it! I prefer using this approach to the "invent whatever you want" because it does not necessarily address the problem-solving aspect of engineering. You can grab this
*FREEBIE*
by clicking [
HERE
] or by clicking on the image above.
Thank you so much for stopping by!