It can be tricky to get to know your individual students as readers when you're teaching virtually or socially distanced. That's why I decided to give my favorite Reading Response Journal a digital option. What could be better? Oh ya, it's a free download!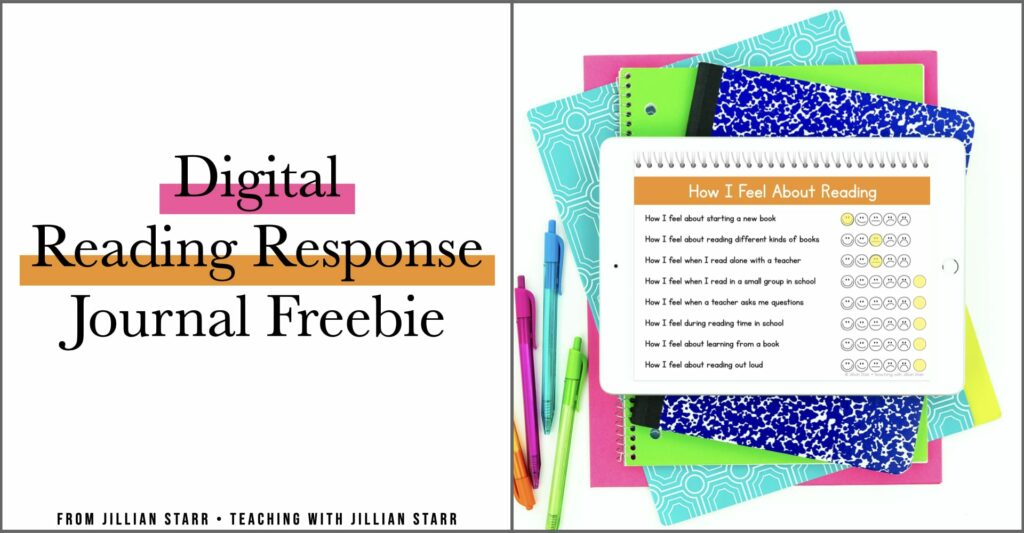 Before you go hit download, I want to show you what's included and how these can be used in the classroom and virtually.
The first page is a quick introduction, where students can share their name and if they have a preferred nickname. (Caution: Make sure that your students are not including a different name to be called because you or other students are mispronouncing their given name.) This page also asks students to share their favorite book!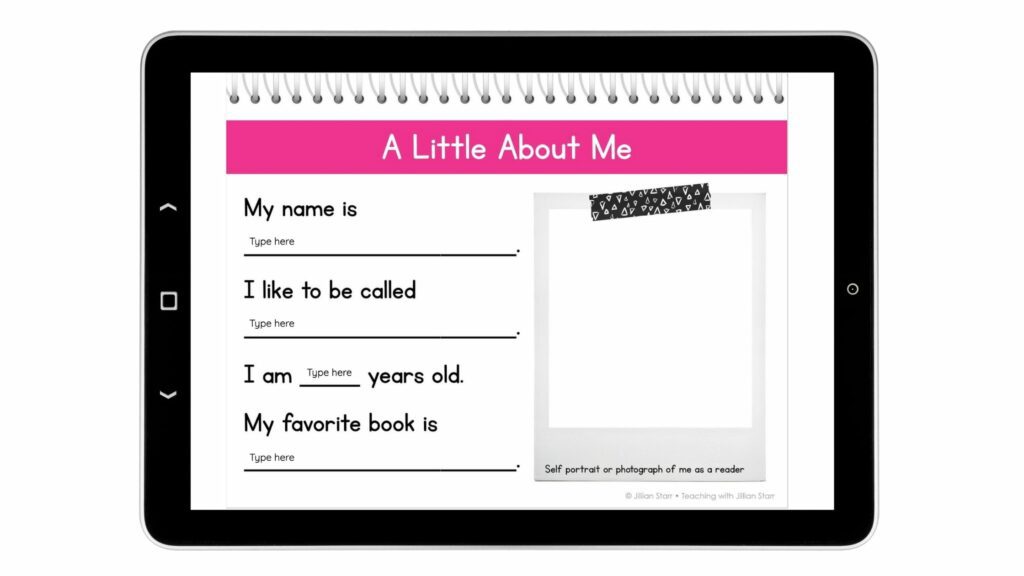 The beginning also includes 2 slides of reading surveys. Students can drag the transparent circle over the face that best matches how they feel about each option. For example, "How I feel about reading out loud."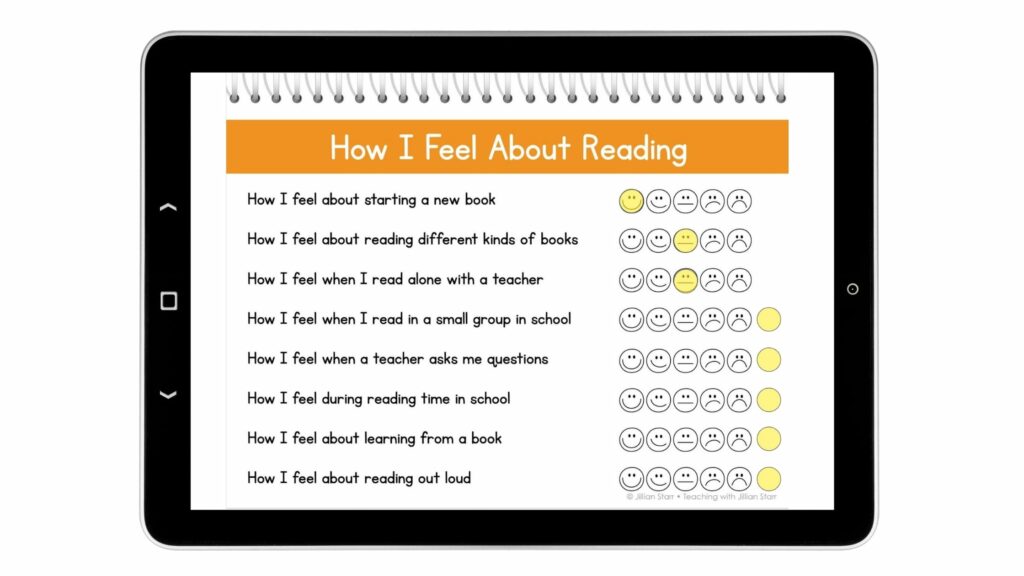 I created these pages because I wish someone had asked me when I was in school. Reading in school was a huge source of anxiety, and I think that if someone had just listened to my feelings, it could have made all the difference. The answers I receive from these surveys provides SO MUCH honest information, and really helps me start building bridges with my students.
I also love learning what my students enjoy reading about. I get responses anywhere from "facts about carnivorous plants" to "stories about unicorns." These responses help me in selecting books for my book groups (I like to start based on interest) as well as help with book recommendations for their book boxes.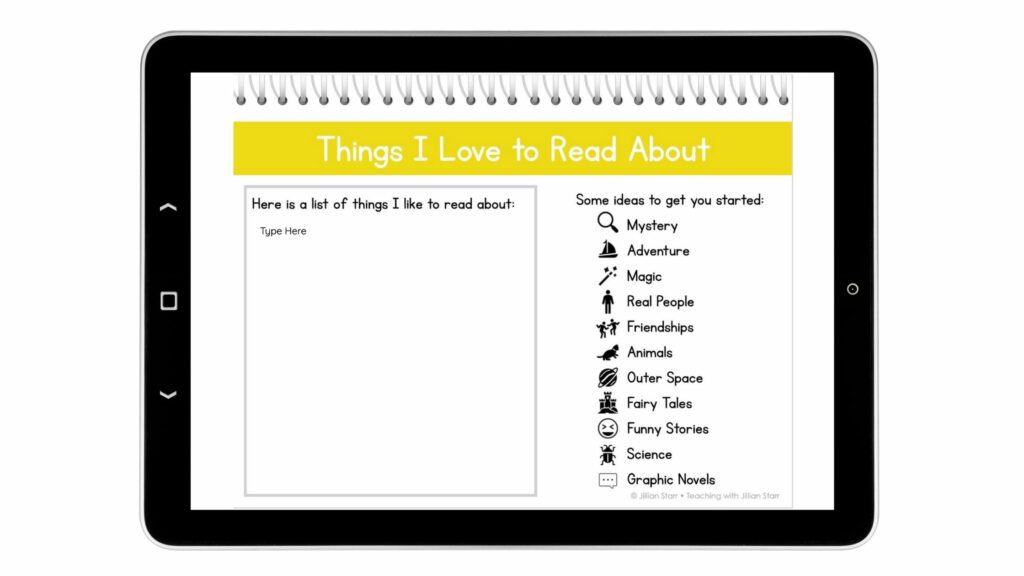 Then there is our weekly reading response letter! This is where students get to review books they've read that week in a letter to you. The beginning simply asks for the book title, author and for them to rate their book (using a 5 star system). Students can drag the stars onto the rating system and then start on their letter.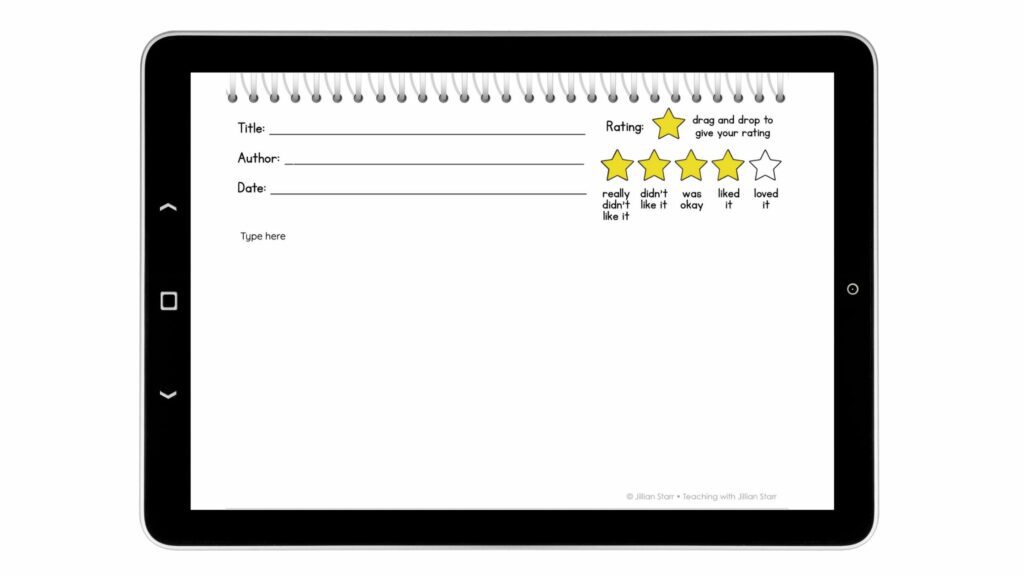 Building students up to responding independently requires modeling, practice and references. I've included a model letter for students to help them get started, remember how to share about the text, and how to share important connections.
I've also included lists of "What Can I Write About?" reference pages for both fiction and nonfiction texts. These help my students when they get stuck, or run out of ideas.
Finally, there are additional slides that I love to use to get to know my students:
Books I Love
Authors I Love
Characters I Love
Places I Love to Read
I use the information from these pages as conversation starters with my students. Relationships are the key to teaching, and beginning with their positive experiences can help establish a foundation.
If you want to grab the free digital version of this Reading Response Journal, be sure to grab it below!
This includes pre-made slides in Google Slides, but also folders with slide images and moveable translucent highlighters if you want to create assignments in Seesaw!
If you want to grab the printable version, head over to this post!