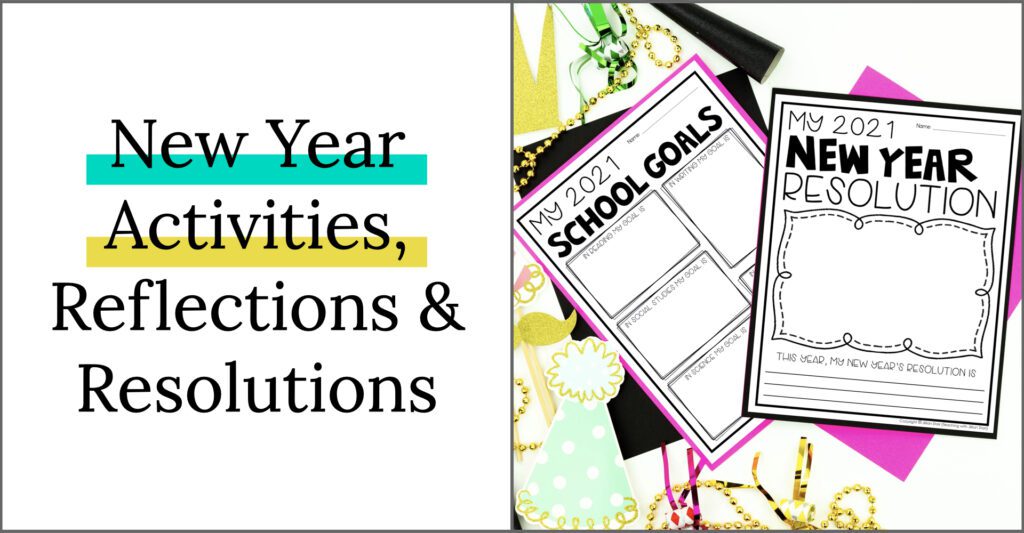 New Year is the perfect time to reset your classroom management! In addition to starting slow and revisiting rules and routines, I love starting our year with these favorite New Year activities. They are great for reflecting, goal setting, and creating resolutions to help make the most of the rest of your year together.
Reflect on the Previous Year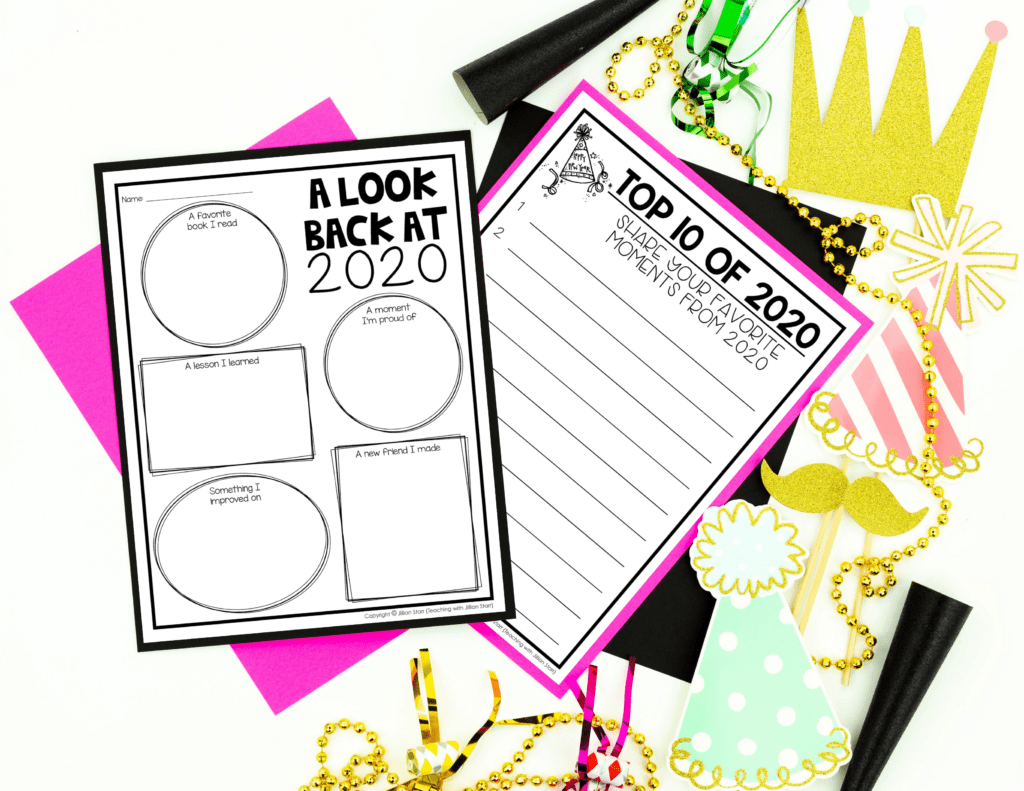 A great way to start is allowing students the opportunity to reflect on the previous year. This can be allowing them to share their favorite memories from the year. It can also include more specific questions like "What is a moment you are proud of," or "Name a new friend you made."
Focus on the Present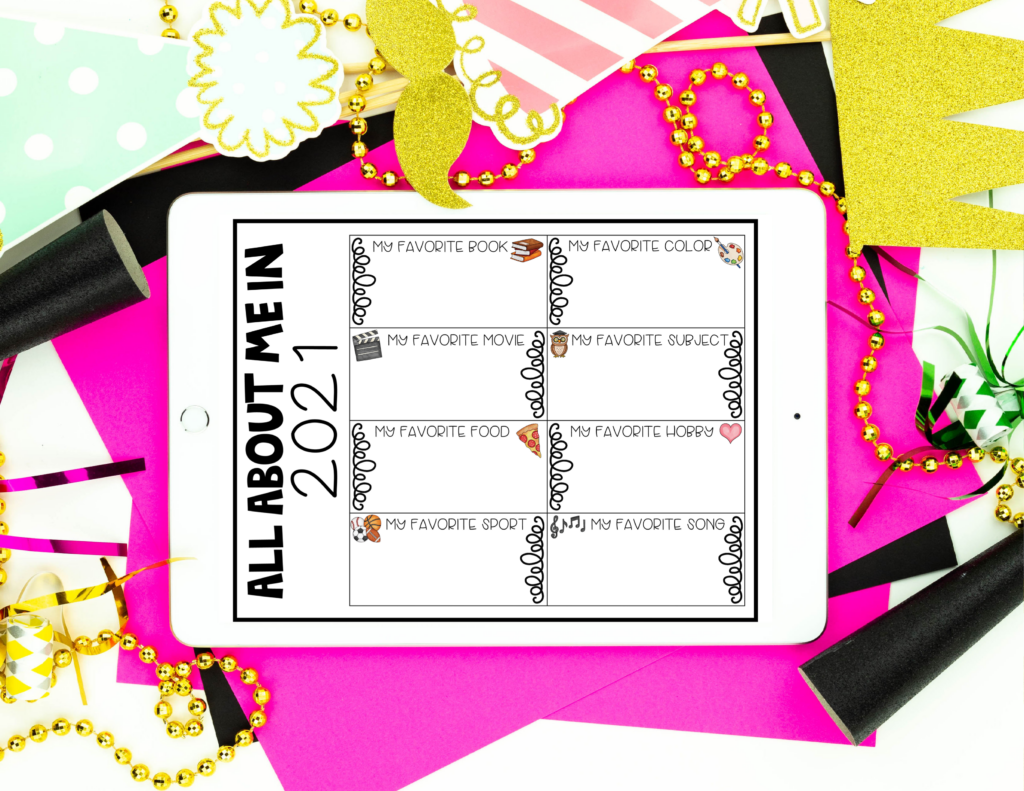 After allowing them to reflect on the year before, I like to stop and take a look at the present. I do this by having my students talk about their current favorites to give a snapshot of them in the moment.
While this can be really fun for students, I also love the opportunity to check in with my students, see how their preferences have changed since the beginning of school, and get to know them where they are.
Looking Ahead to the New Year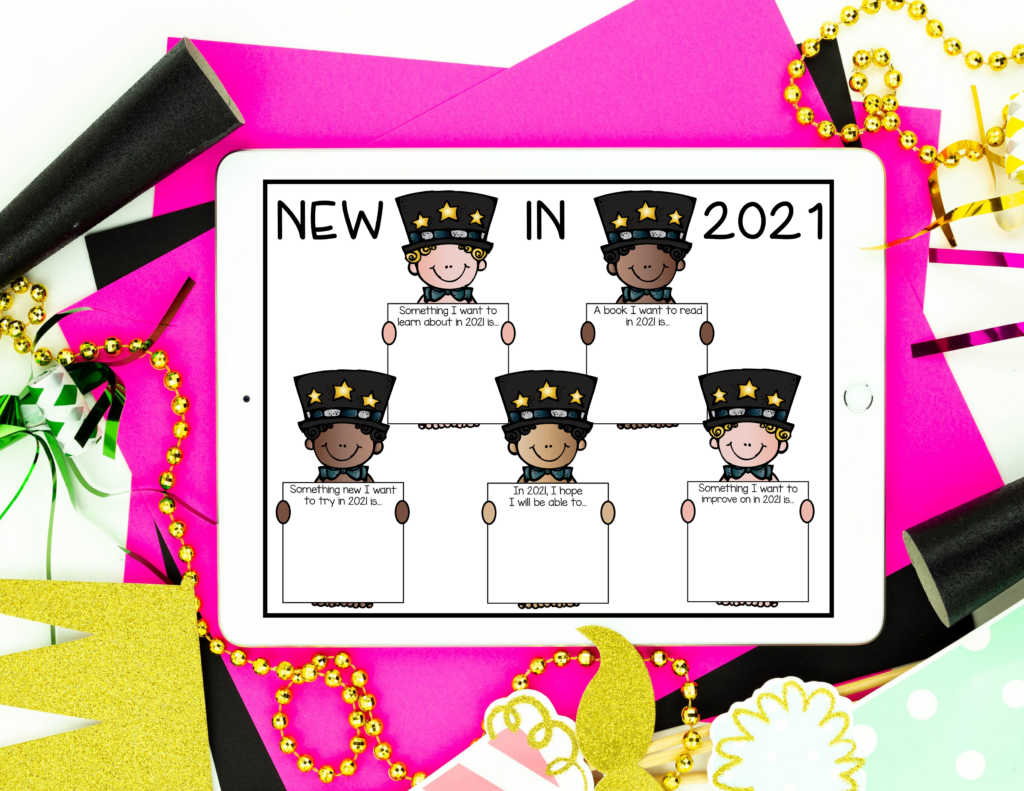 After taking a look at the past and present, it's time to look ahead to the future. I love encouraging students to think about NEW things they would like to try and accomplish in the new year. These includes prompts like "Something new I want to improve on this year" and "Something new I want to learn about this year."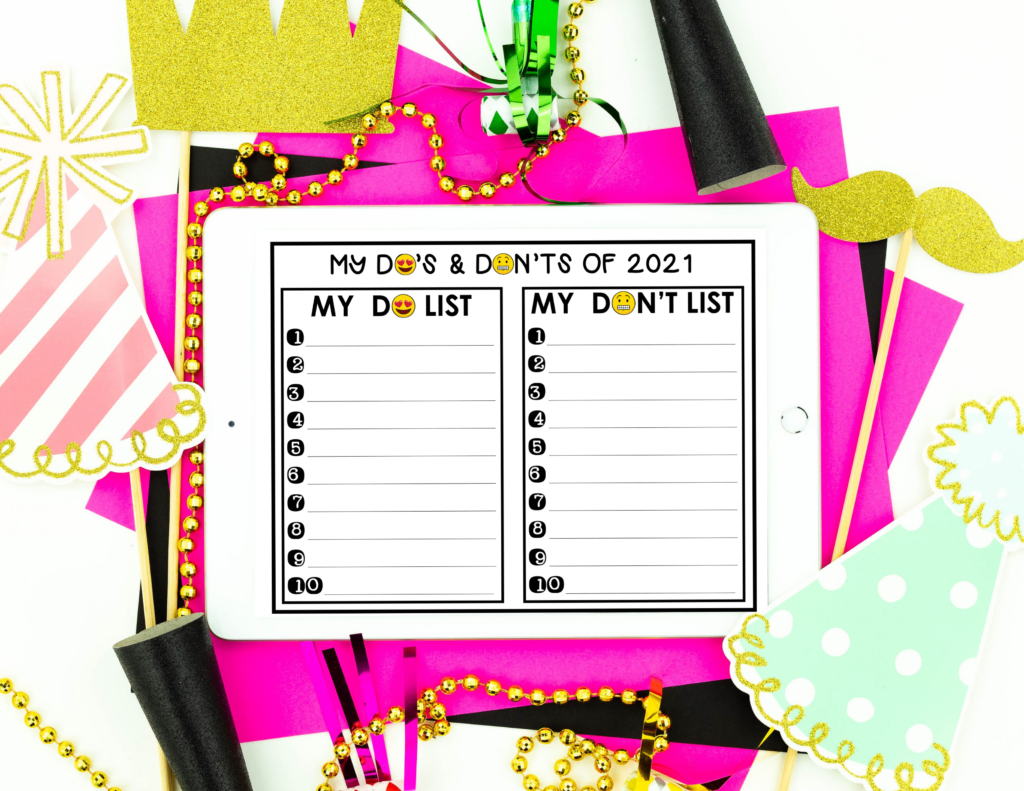 I also like having students brainstorm a list of things they want to do in the new year, as well as a list of things they DON'T want to do. I love looking over their DON'T lists! Some favorites over the years include:
"Don't eat all of the Halloween candy in one day!"
"Don't interrupt others."
"Don't forget to look both ways before crossing the street"
"Don't leave your homework folder at home."
"Don't worry about little mistakes- they're proof you're trying."
"Don't get mad at the baby! She's just a baby!"
The collection of do's and don'ts make for great whole class conversations and lots opportunities to reflect on our behavior and mindset.
New Year Resolutions & Goals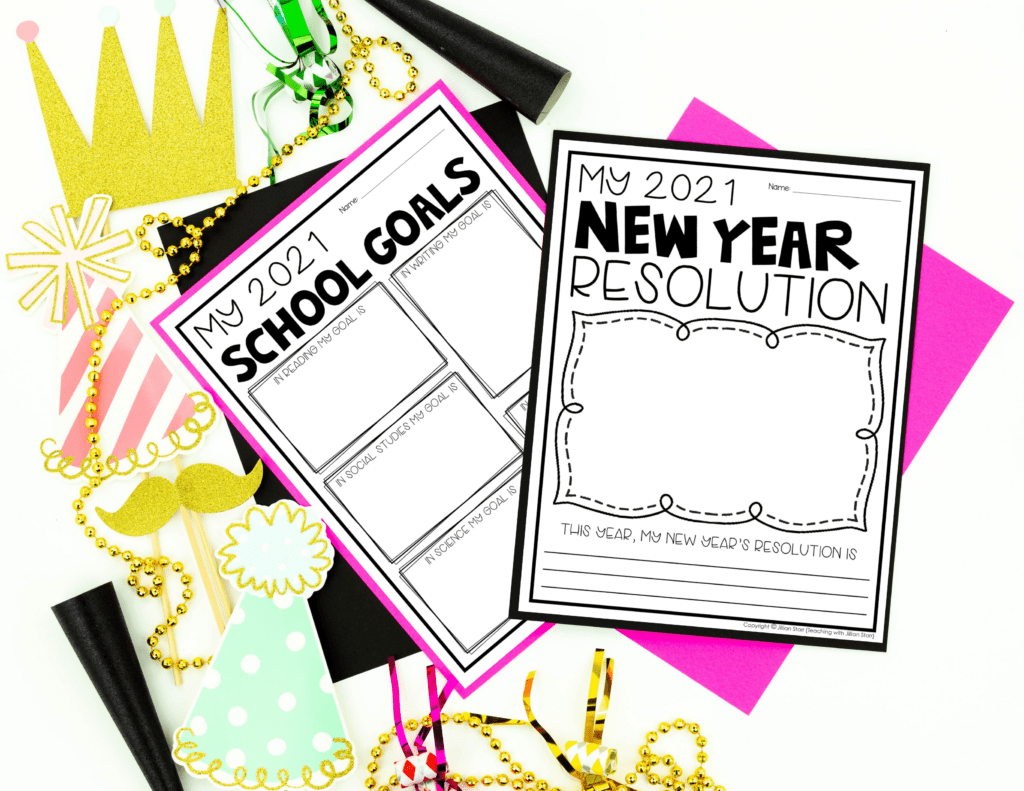 After reflecting on the past, getting a snapshot of the present, and looking forward to the future, it's a great time to start setting goals and making new year resolutions.
I find that allowing students to think about school goals first is a helpful guide to creating a meaningful New Year Resolution. I personally ask my students to create New Year Resolutions that are school specific, so that I can support them.
You can grab ALL of these New Year Activities HERE! They are available in printable format AND digital (pre-made for Google Slides™ and Seesaw). I hope you enjoy them with your students! Happy New Year!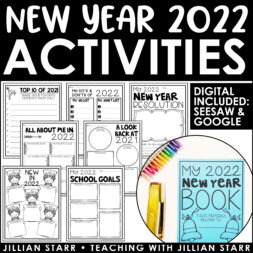 New Year Activities
Celebrate the New Year with these fun and engaging activities. In addition to a print-and-go version, this resource now includes pre-made slides for Google Drive™ and a pre-made activity in Seesaw! All of the digital set-up is done FOR YOU!