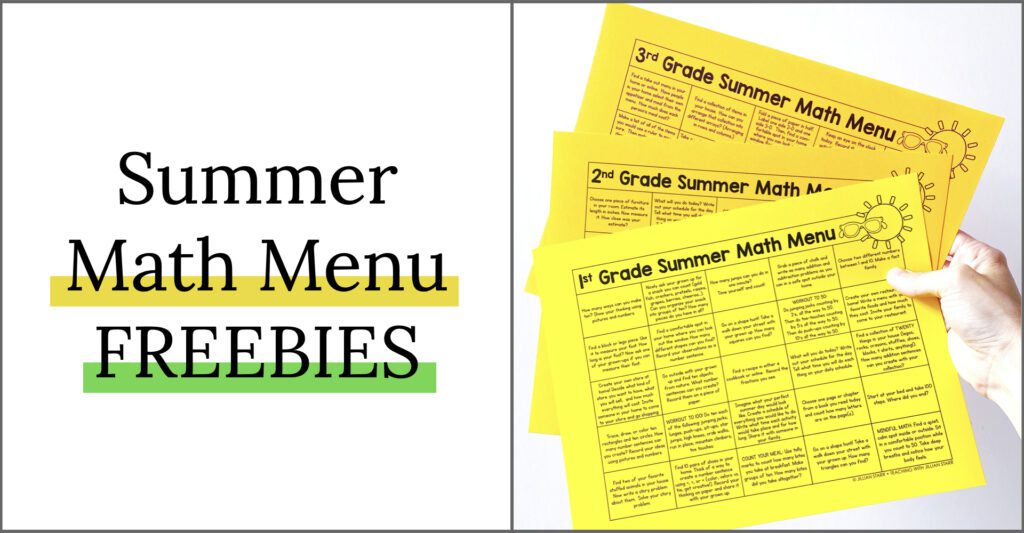 These Summer Math Menus are one of my favorite things to send home with my students at the end of the year. The math activities are fun, engaging, and keep my students curious and thinking over the summer months. #WINNING
These activities are purposely open-ended and offer multiple access points. That way, ALL students can access the content, and modifications and extensions are naturally embedded. WOOHOO!
Nothing makes me happier than an activity that can reach EVERY child, not to mention FIFTY!
That's right! There are 10 weeks (50 activities) for 1st, 2nd, and 3rd grade included.
There are also color and black & white versions available, so you can print on colored paper!
Grab them for FREE below 🙂 Happy Teaching friends!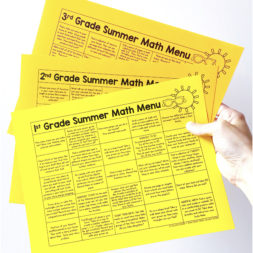 Free Summer Math Menus
Want to help maintain your students' math skills this summer? Grab these free Summer Choice Boards for your 1st, 2nd, and 3rd grade students! Each menu includes 10 weeks of open-ended math activities (that's 50 in total) to reach ALL of your students.