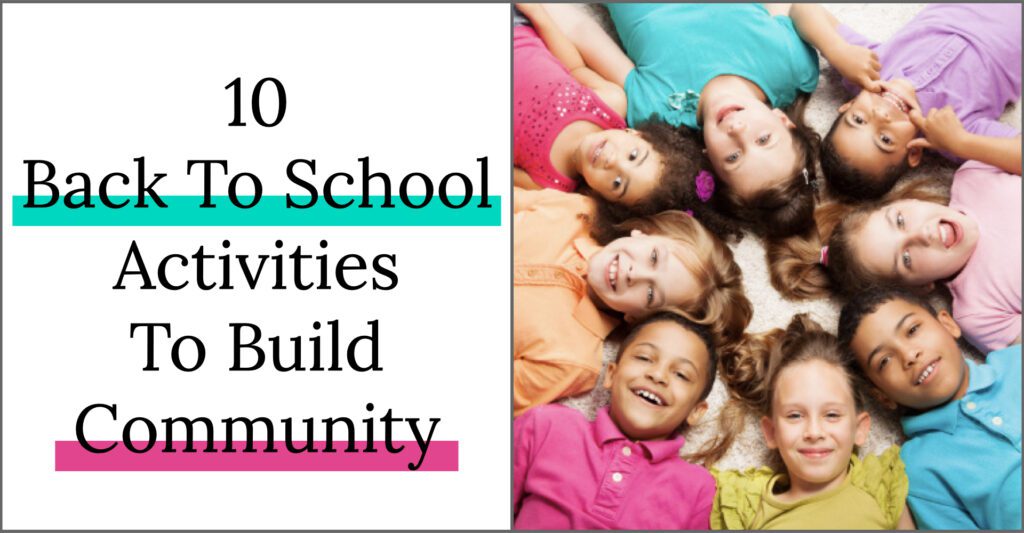 It's almost that time of year, and I wanted to take a few minutes to share some of my favorite back-to-school activities with you! My favorite activities are the ones that really help me build a strong community from the beginning. Building community in your classroom is critical to a great year! Students who feel safe, valued and a sense of belonging are infinitely more willing to take social and academic risks in your classroom.
So how do you build that sense of community? Well, I have gathered up 10 of my favorite activities to share with you today.
Essentially, students write an advertisement sharing the qualities they look for in a friend. This not only helps them think deeply about what they are searching for in a good friend, but what they, in turn, can offer their friend in that relationship. You can read a detailed post of this activity [
HERE
]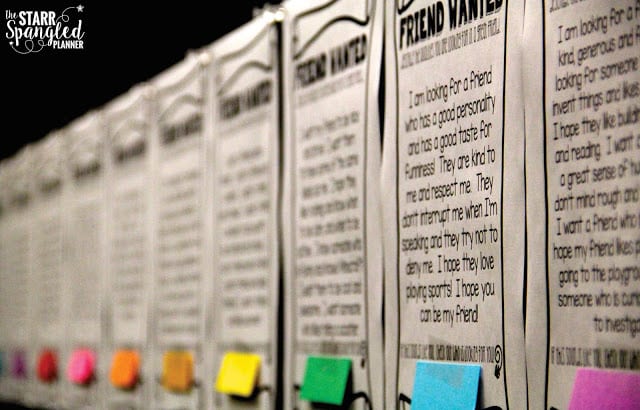 This activity is perfect for helping students build new relationships at the beginning of the year. The anonymity boosts confidence and allows students to approach new friendships without judgement.
I love this book by
Jo Ann Stover
! It poses the questions like, what if everybody slammed the door? What if everybody walked in with muddy boots? What if everybody threw their trash on the floor? The hilarious illustrations that show what the world would look like
if everybody did
are great conversation starters.
I find this book to be a great way to instill a sense of personal responsibility in your classroom. I like having students personalize a page of this book. We publish the collection and keep it for a reference in our library.
3. My Kind of Smart
One great tool I have found is to have students reflect on how they learn best. I like to use a modified version of Howard Gardner's Multiple Intelligences. An added bonus is that it's a great help to teachers too! I can't tell you how much I learn about my students from their responses.
Another fun part of this activity is having students comment on the smarts they observe in their peers. I love any opportunity to have students recognize the strengths in one another!
4. RESPECT LOOKS LIKE/SOUNDS LIKE
Setting expectations and having a common understanding of those expectations is critical to a successful school year! Explicitly teaching students what respecting others, respecting materials, and respecting yourself looks like goes a long way!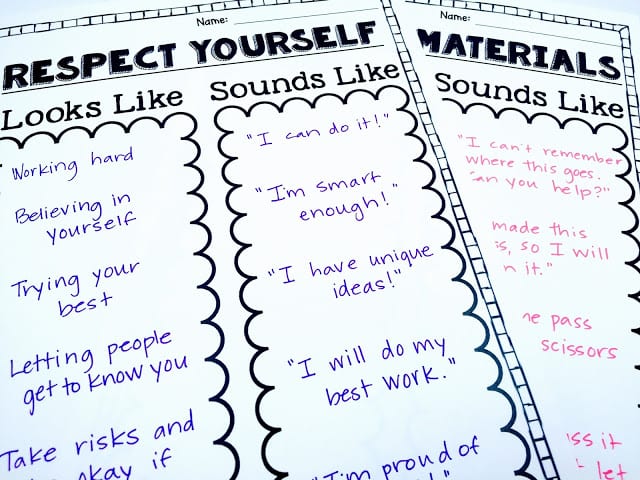 I like to have students set goals for themselves at the beginning of each school year. I ask them to make one academic goal and one social goal (I truly believe that half of what I teach is academic, and the other half is social!) These goals become a great reference tool during our school year together.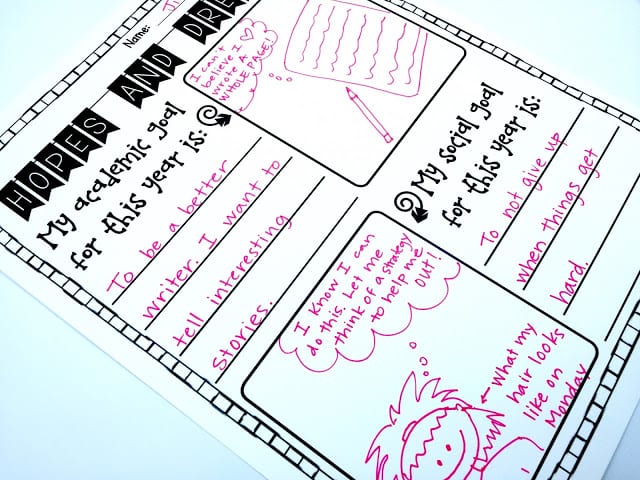 6. SUPPORTINGI HOPES AND DREAMS
This activity is what it's all about. Once we have posted students Hopes & Dreams for the year, we then discuss how we can support one another in achieving those goals. It actually is a great lead into creating our classroom rules! (e.g. If Connor wants to become a better reader, we should be mindful of our noise level so that Connor can do his best thinking. We should also respect the books in the library, so that Connor has books to read to get better.)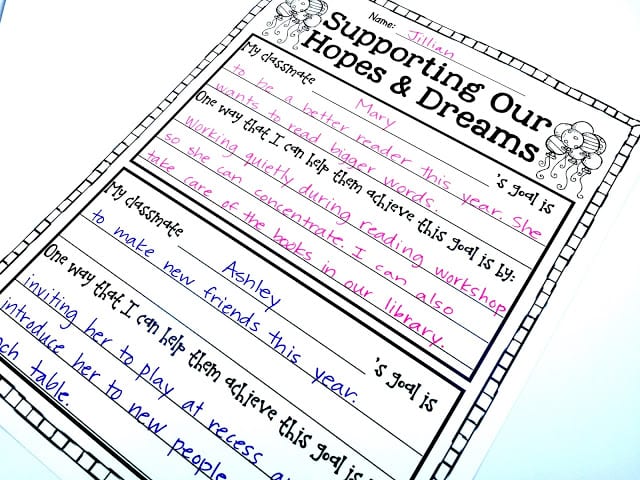 Who doesn't love a scavenger hunt? This activity encourages students to interact with one another and discover things they may not have known about their classmates.
8. GETTING TO KNOW EACH OTHER
Building community is all about celebrating differences and similarities. I like to get the ball rolling by asking students to learn what makes them different from and similar to their peers. I like to add a little graphic organizer to help them record their findings (and it is a great way to hold students accountable for their work!)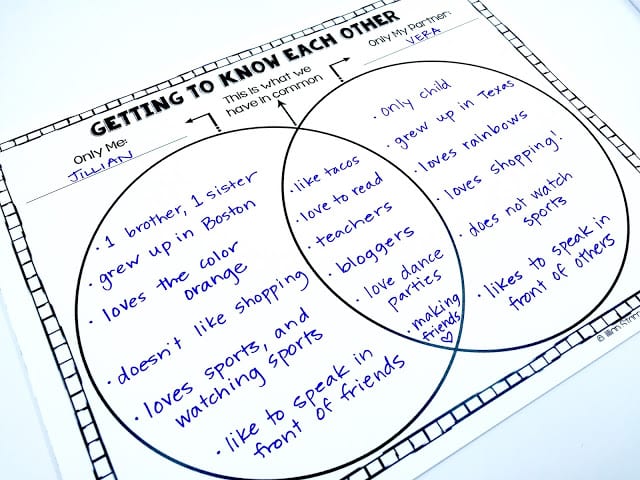 9. FIRST DAY OF SCHOOL POEM
I love giving students an opportunity to share their feelings in a safe setting on the first day of school. It helps everyone feel more settled knowing they aren't the only ones with those feelings. You can grab this freebie [HERE] or by clicking on the image below.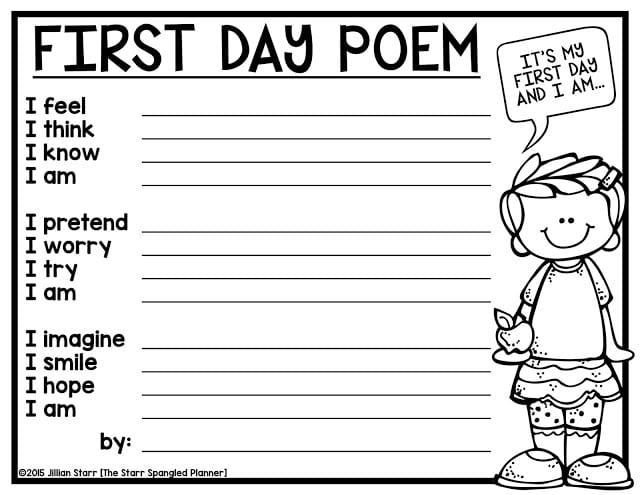 10. I WISH MY TEACHER/CLASSMATE KNEW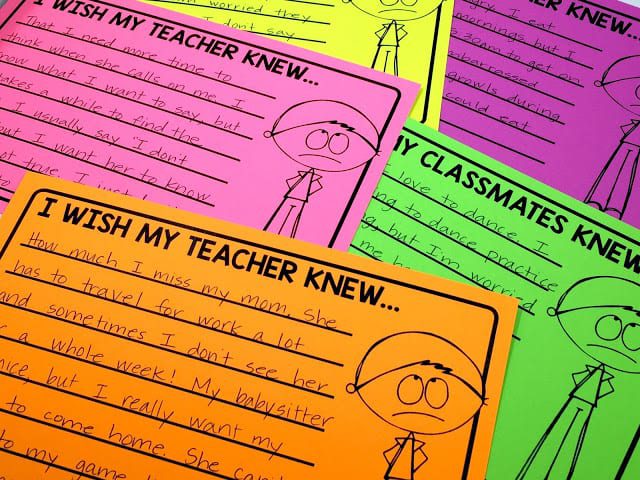 This is an activity I like to introduce in the beginning of the year, but keep it running all year long. These notes help me gain insight into my students world. The things students will tell you when given the chance can truly make you a better teacher for them, and help decrease their anxieties by sharing.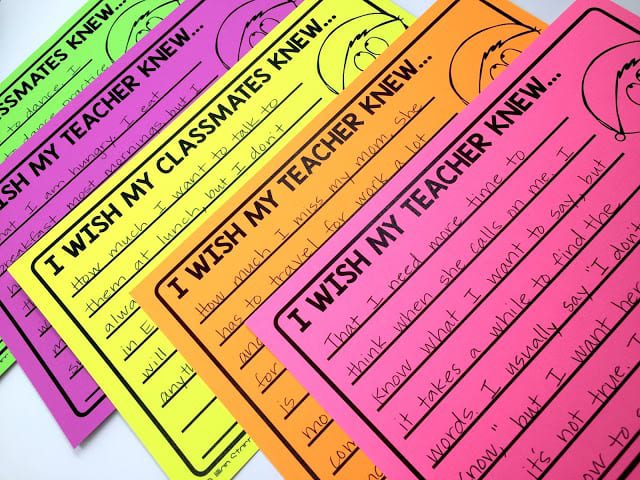 I have bundled these activities together with some helpful tips, more in depth directions, and provided some additional samples to help you prepare for your school year. You can grab them by clicking [HERE] or by clicking on the image below.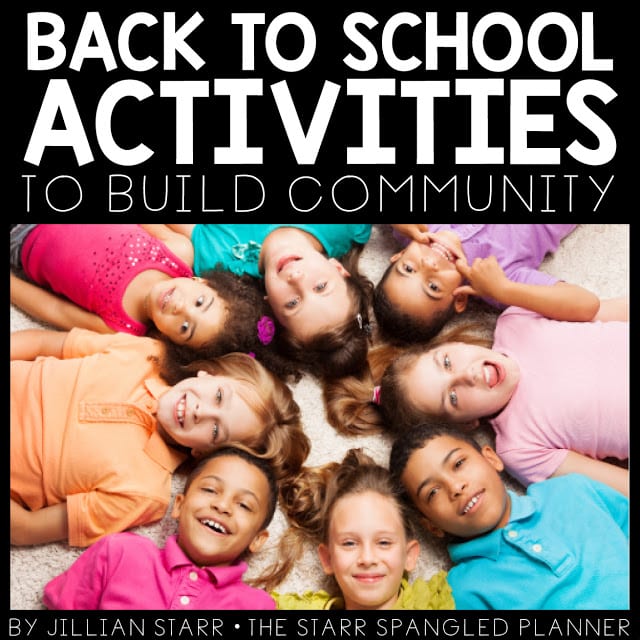 Wishing you a wonderful start to your school year, and here's to building a community that you and your students are proud to be a part of!