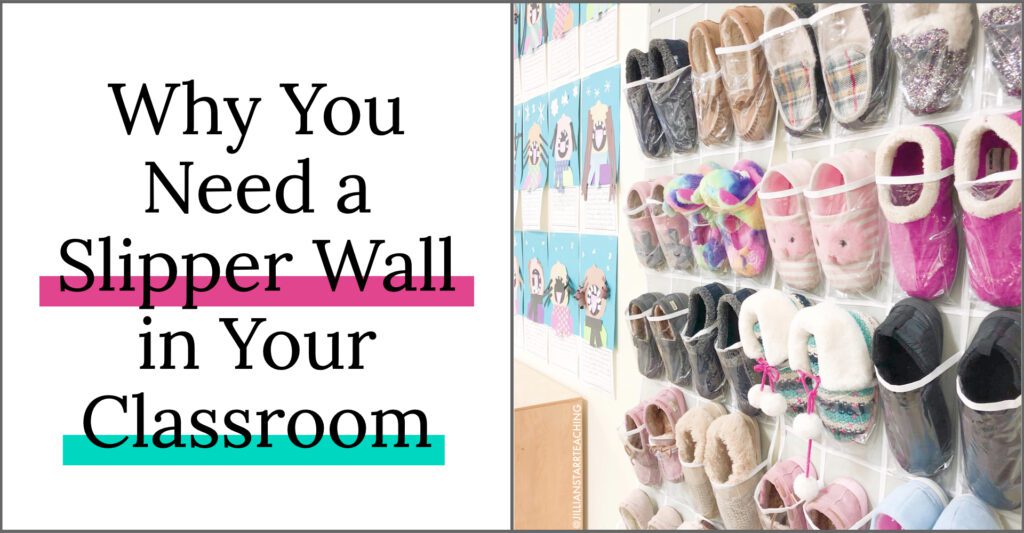 I love many parts of our classroom, but one of my favorites is our slipper wall. My students come in every morning and change into their slippers. I like to remind them, "We have a lot of learning to do today, so get comfy!" I know I love going to PD in my yoga pants, and I don't think my kiddos are any different.
When I have shared about my classroom slipper wall in the past, I have received a lot of questions, so today I'm here to answer them!
What grades does this work for?
I have taught grades 1-3 and I have had a slipper wall in every classroom, in every school, and at every grade level since I started teaching.
Can students wear any slippers they want?
There are only two requirements I have:
The slippers MUST come up over the heel
They must have a rubber sole that can be worn into the bathroom, and outside in case of emergencies.
Are the slippers required?
Students are not required to bring slippers to school, but all are allowed. In my BTS letter families, it is a part of my "optional supply list." I have a way for parents to ask for financial support in purchasing them. You can grab an editable template of this letter below!
When can students change into their slippers?
Students have four times during the day when they can change into their slippers. Before school, before/after snack, before/after our special, or after recess. This avoids any unnecessary disruptions, but allows students flexibility.
Do students wear the slippers outside of your classroom?
My students are only required to change out of their slippers for recess and for P.E. Since their slippers have rubber soles and come up over the heels, they can be worn to other specials, to the bathroom, and to our cafeteria.
Did you find any unexpected benefits?
Yes actually! It kept our classroom A LOT cleaner, since students were no longer tracking things into the classroom. My rugs have lasted longer than expected, and I think our custodians appreciate it.
Did you get approval from your administration?
Yes! It is in my back to school letter that administration approves before sending. They are very supportive, and appreciate that I have ensured student safety with my detailed requirements (listed above).
Do YOU wear slippers too?
You bet! My slippers have a spot on the slipper wall too, and I wear them all day along with my students.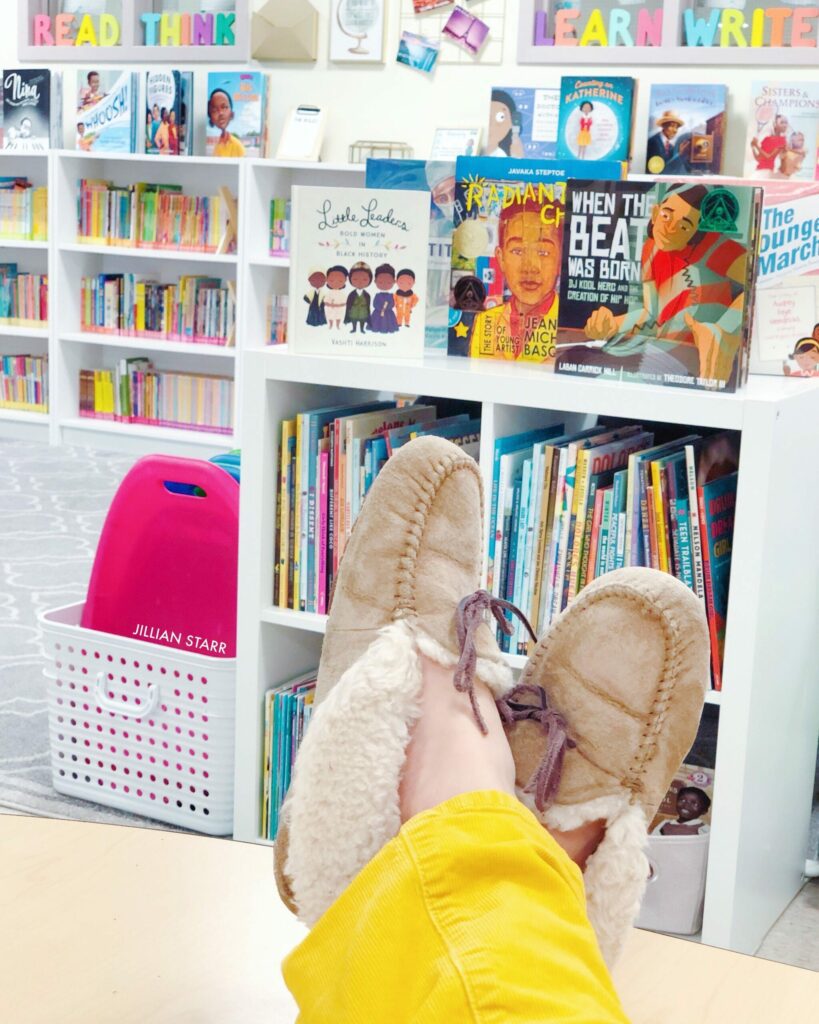 I firmly believe that we learn best when we feel comfortable, and that goes for being physically comfortable as well! Do you have any questions that weren't answered in this post? Let me know. I'd love to hear from you!