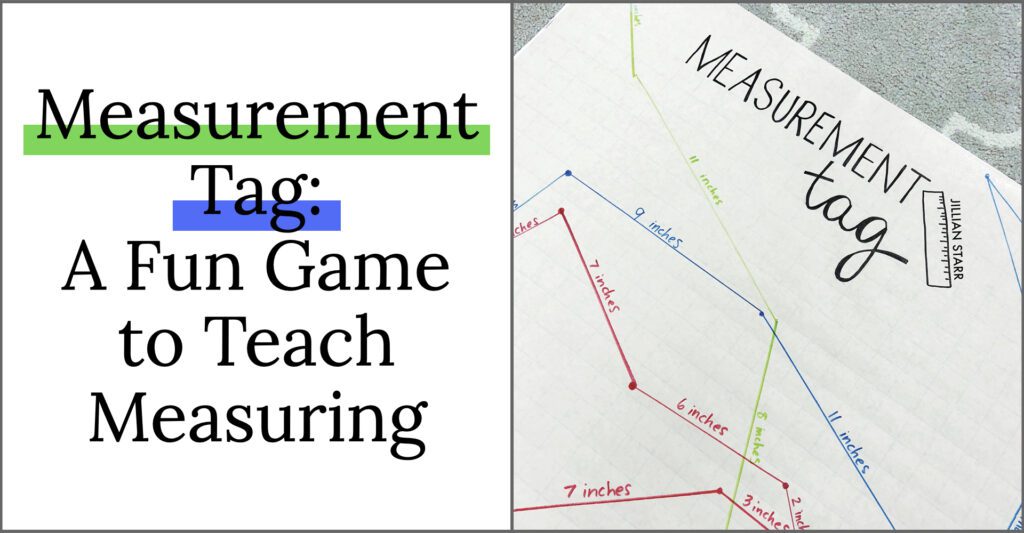 Want a fun way to teach measurement that can be adapted for all students? Let me introduce MEASUREMENT TAG!
My students and I made up this game a few years ago, and it never gets old!
HOW TO PLAY:
Basically you grab any rectangular surface, and give each student a ruler and a set of two dice. Students begin in opposite corners. One is "IT" and the other is trying to not get tagged.
Every time a student rolls, they combine their dice and that is how many inches they can move in any direction. Their lines can cross as many times as needed, but the tagger only succeeds when they "catch" their partner at their latest stopping point.
Measurement Tag can be adapted in several ways to provide multiple access points.
MODIFY & EXTEND:
Use single dice to only measure with single-digit numbers

Use one-inch square tiles to measure instead of a ruler
Have students convert their measurements to centimeters

Add up their measurements along the way

Use higher number dice and have students measure in centimeters

Find the difference between their partner's totals and their own

Include fraction dice to practice measuring with fractions of an inch

Measure the angles from roll to roll

AND SO MUCH MORE!

We play two games on each paper, so that's why you see multiple colors. We love this game and highly recommend it!