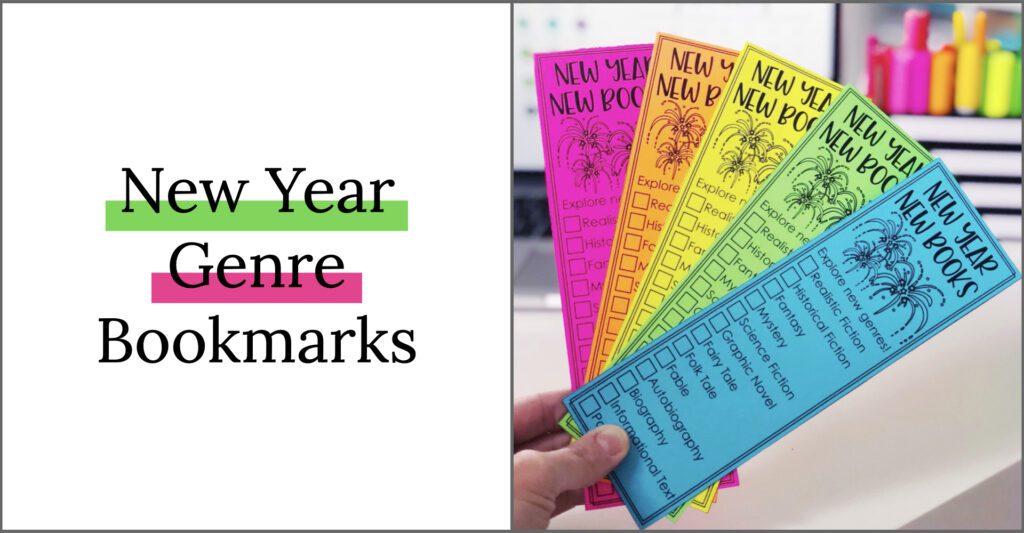 Do you have students who stick to a single genre and it's like pulling teeth to get them to try something new? What if I told you there was a way to get your students to explore new genres willingly? I have a New Year treat for you today that always gets my students excited to try out new books in the new year!
I love passing out these "New Year, New Books" bookmarks to my students when we return from break. However, I don't just give them out and expect them to hit the ground running!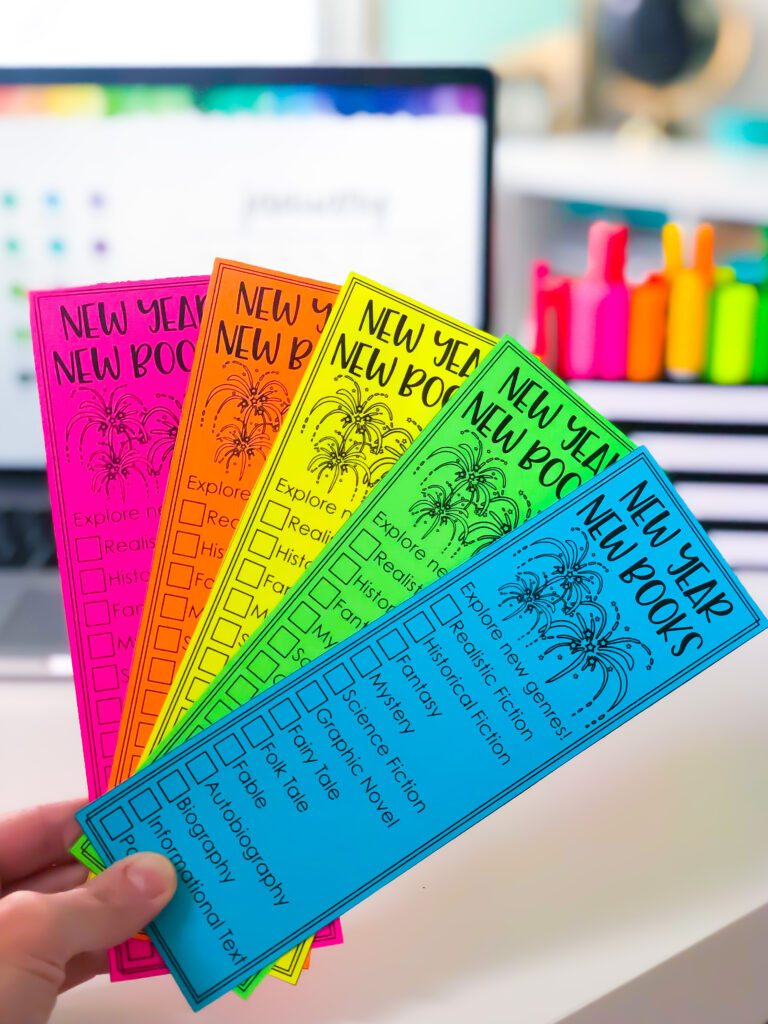 We use our ELA vocabulary cards to refer back to many of the genres we have already studied, and then take a moment to add a few more.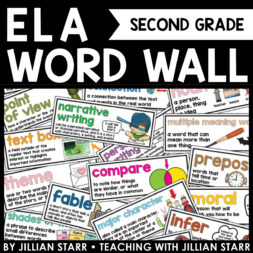 ELA Word Wall (Grade 2)
Help your 2nd grade students remember these essential English Language Arts vocabulary terms with this visual ELA word wall, while brightening up your classroom at the same time! Included are 197 visual ELA vocabulary cards for the ENTIRE YEAR.
I also make sure to refer back to our Genre Posters (which include examples of books from our library). This becomes a great tool for students as they seek out new genres and are able to get a sense for the kind of books they might be looking for. You can grab the FREE Genre Posters HERE!
Each student then gets their own book mark to keep in their book box. As they read each book, they can check off each new genre they've tried. I let them write the titles on the back for the ones that like to keep track. (Allowing choice is a beautiful thing!)
We love celebrating when a student completes their bookmark! I usually let the students decide the reward, whether it's to choose the next read aloud, select our next book purchase using my Scholastic points, or simply hanging their bookmark on the wall as a mark of accomplishment.
Want to grab a set for your class this year? CLICK HERE to get them for FREE!
Wishing you a Happy New Year!