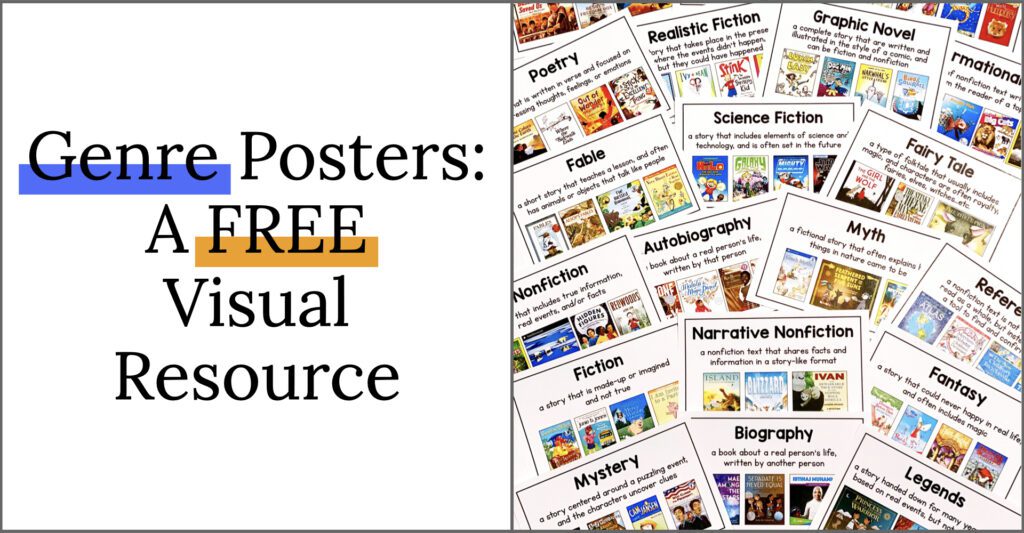 I love encouraging my students to explore a variety of genres, but sometimes that means I need to explicitly teach them about the genres first!
In my first few years of teaching, I hung genre posters with really cute clip art in my classroom library. I hoped that my students would connect the definitions and clip art to the books they were actually reading. Some students were able to make that jump on their own, but many struggled to find those posters helpful.
A few years ago I decided to try something new. This time I used images of the books my students were ALREADY reading to help foster the connections between the books they were reading and the genres they were exploring.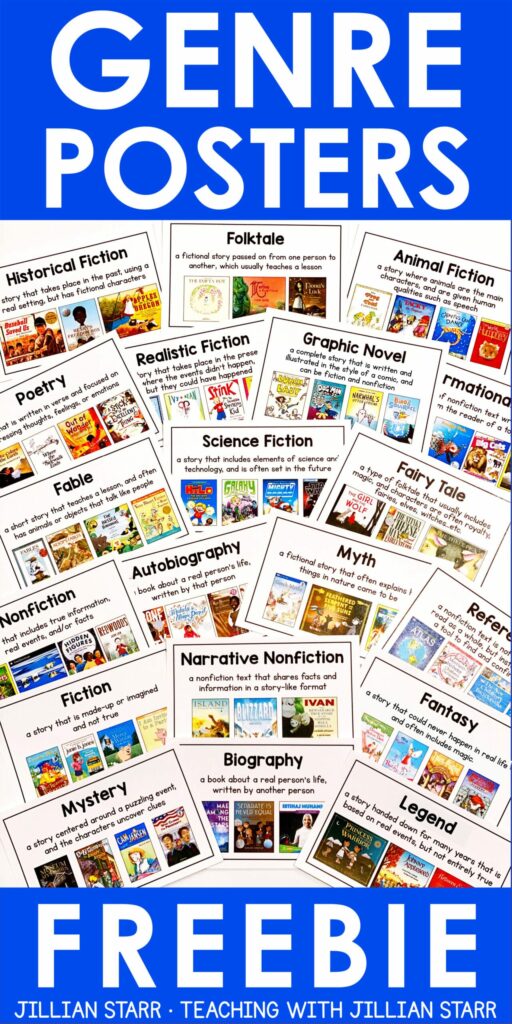 This simple tweak made ALL the difference! I update them every year or so to reflect new favorites. If you'd like to add these to your classroom, grab the FREE download below!