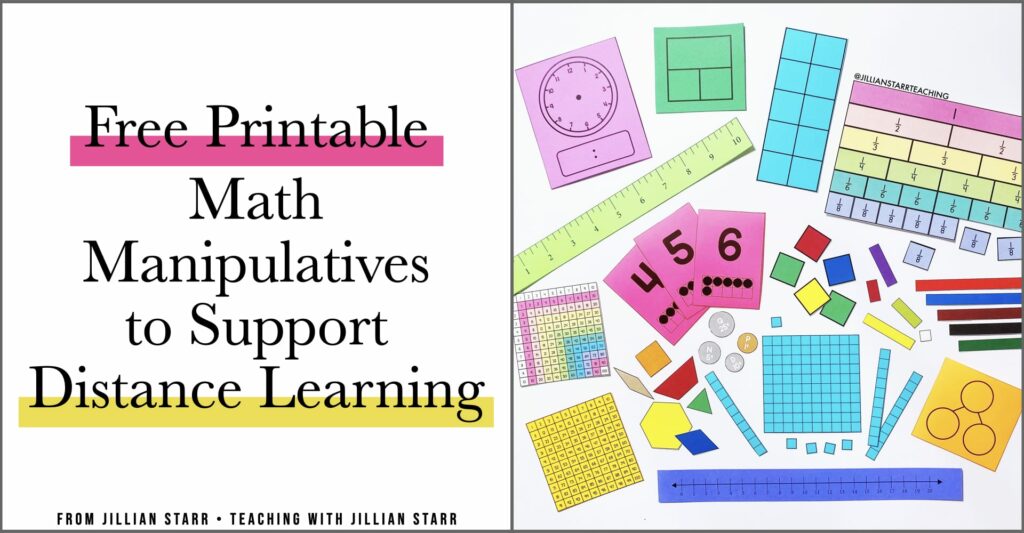 If you don't know, math is my favorite, and I've been thinking a lot about how to support my students this year, whether we end up remote, hybrid or in person.
One thing I know for sure is that our use of math manipulatives is going to look very different. I decided to get a head start and create a printable math manipulative pack. This way we can use them in the classroom (and not worry about sharing supplies), or I can send them to families to support remote learning.
Check them out!
Currently included:
Base Ten Blocks
Pattern Blocks
Coins (U.S. & Canadian)
Rulers (inches & cms)
Square inch tiles
1-10 Color Rods
Ten Frames
Playing Cards
1-100/0-99 Chart
1-120/0-119 Chart
Fraction Bars
Multiplication Chart
Fraction Bars
Number Lines
Number Bonds
Par/Part/Whole Model
Blank Clocks
I want teachers to be able to give their students access to meaningful math manipulatives this year, so they're 100% FREE. Just enter your email below to get them delivered straight to your inbox.
Happy Teaching!