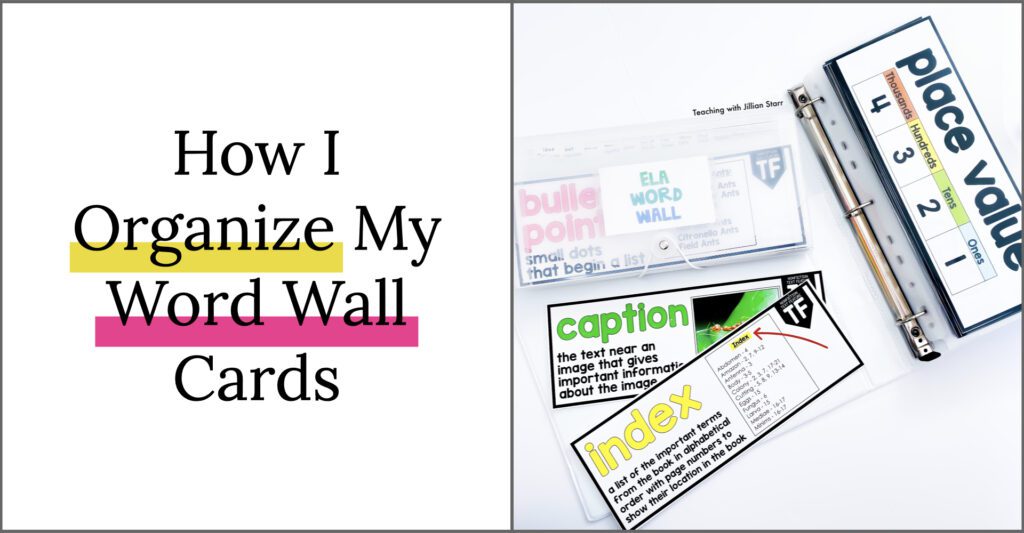 When I first created math word wall and ELA word walls cards for my classroom, I was excited to see how much of an impact they had on my students. With every new unit I created, I watched my students use them as a reference tool and begin to internalize the vocabulary. It was AWESOME to watch!
Then, at the end of the year, I had a full year's worth of math and ELA cards to pack away. I was tempted to just throw them in a bin, but I knew that would make my life a lot harder the following school year. So… I started playing with a few ideas.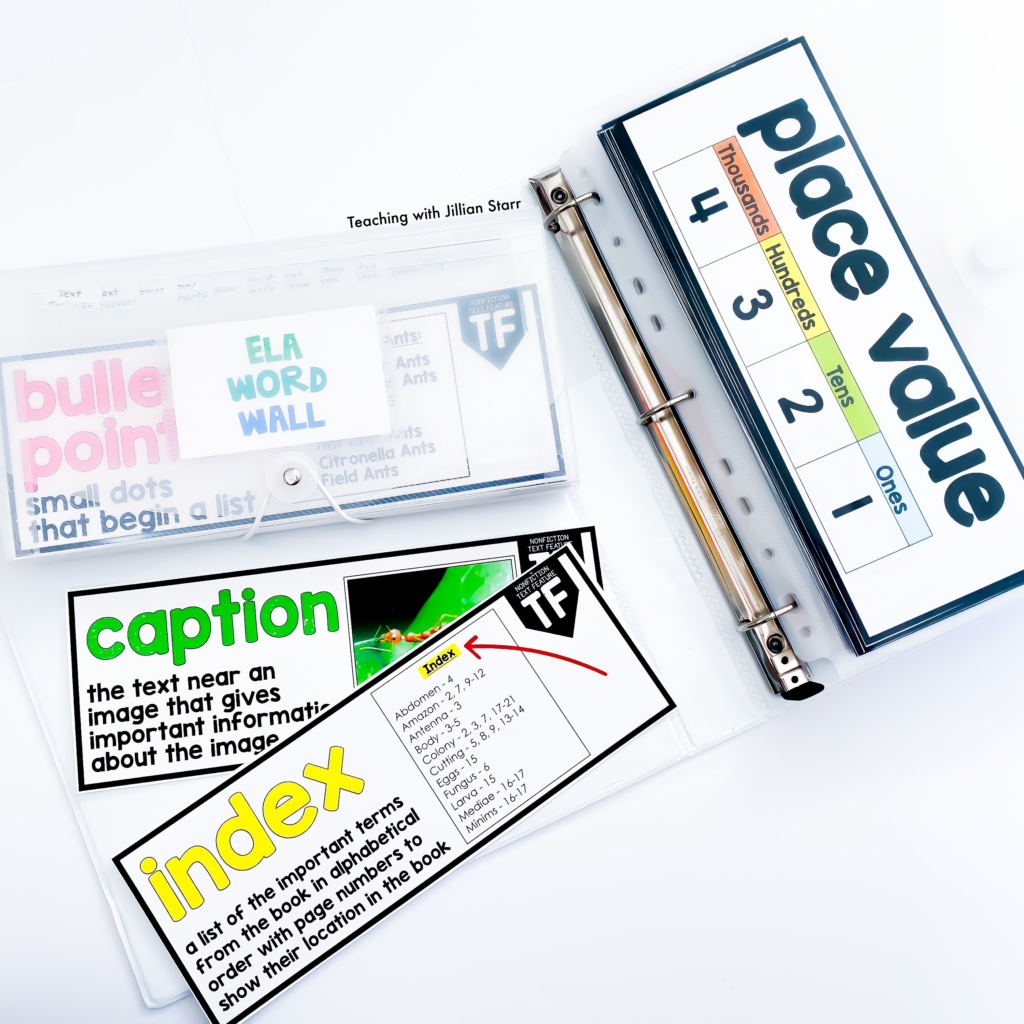 After some tweaking (and deciding against the rubber bands that bent my cards and snapped after aging in my closet), I wanted to share my three favorite ways to organize math and ELA word wall cards:
(This post includes Amazon affiliate links. Any purchase made through these links gives me small percentage of the earnings, which go toward maintaining this blog.)
Binder Envelope Storage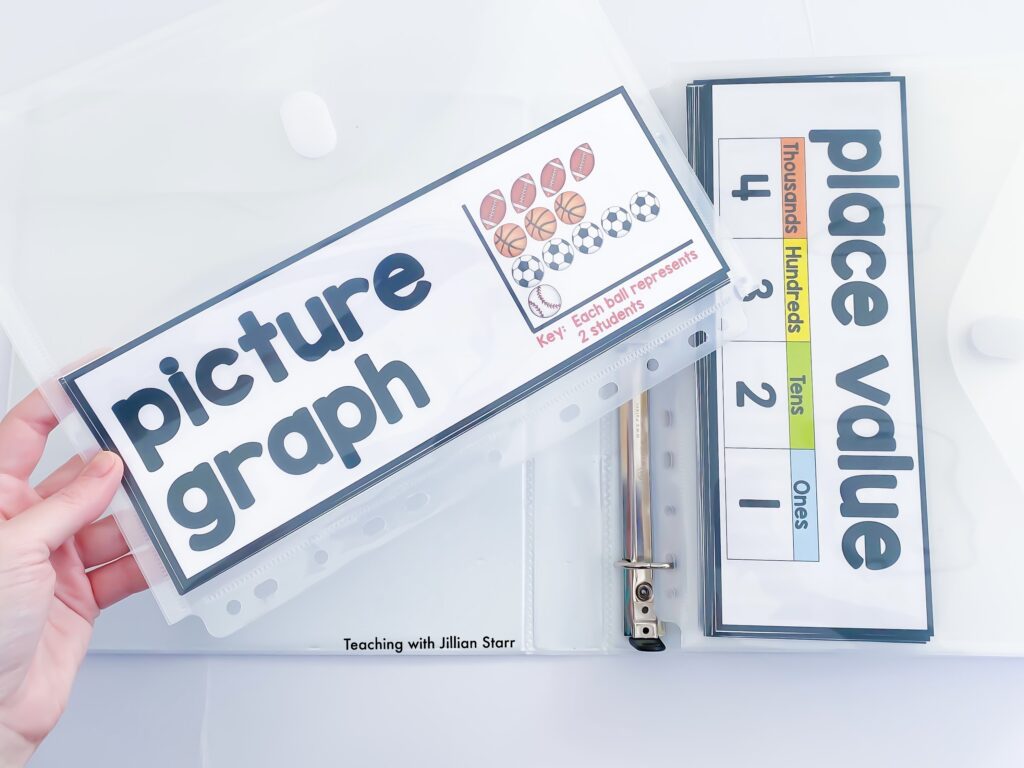 I love using these clear pocket envelopes to store my word wall cards. I love being able to use as many envelopes as I want to categorize my cards in a way that makes sense for me and my curriculum. You can sort by:
Standard
Unit
Topic
Time of Year
Or anything else that works for you!
These envelopes also do a great job of protecting the cards throughout the year while waiting to be introduced. It keeps out the dust, and doesn't let them yellow. I also love any type of storage that fits neatly on my teacher shelf that I can easily access whenever I need AND I can keep my master list of all of the terms in the front!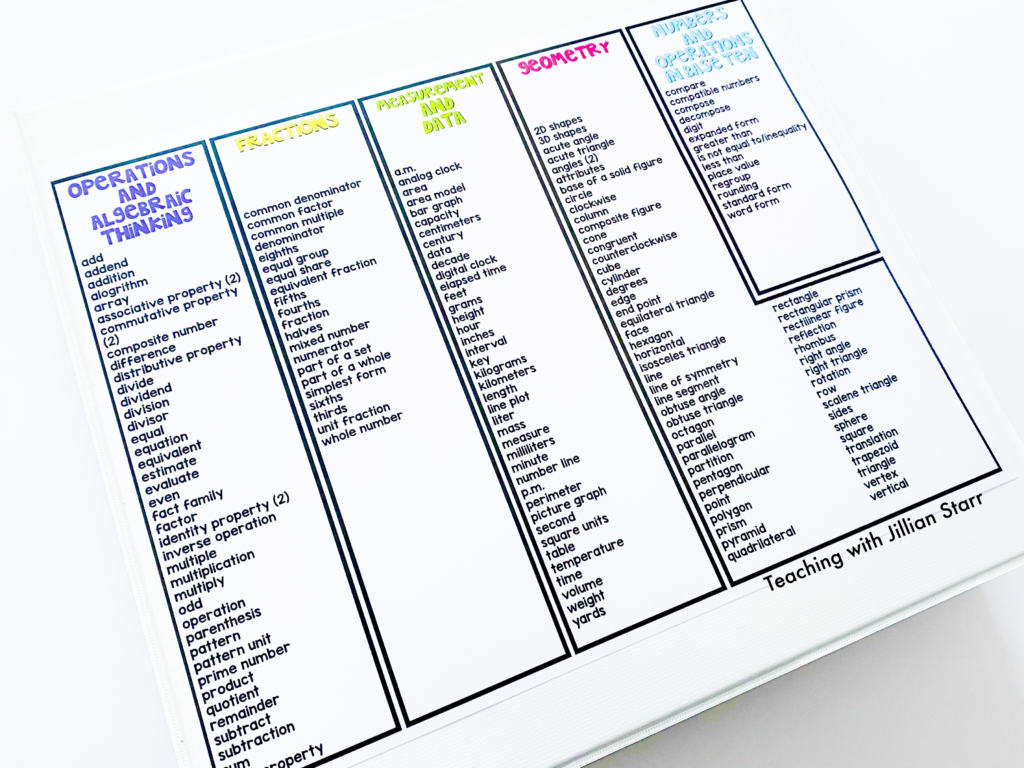 Accordion Folder Organizer
Sometimes it's nice to have a smaller storage option if you want to keep your word wall cards close to you when teaching. I liked to keep mine by our meeting area so I can quickly access them during a lesson (either because I forgot to take them out ahead of time, or the opportunity presented itself to introduce a new term- both happen).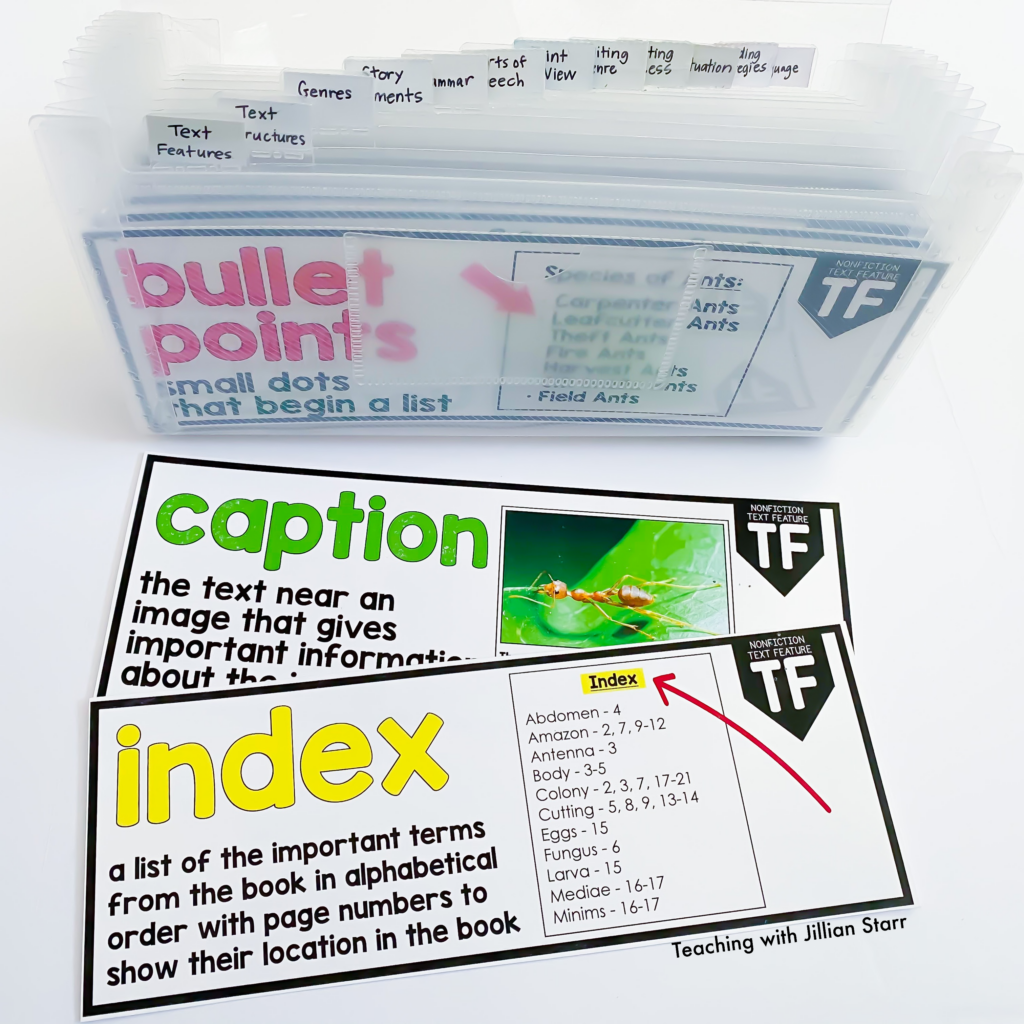 I keep my ELA word wall cards in this accordion folder. I like that I can see all of the different categories at once and quickly grab what I need. Easy peasy!
An important note: When I printed my ELA word wall cards at home, they printed smaller than when I printed my math word wall cards at Staples. (When you print "shrink to fit" versus "actual size" I suppose!) My math word wall cards actually don't fit in these accordion folders, so be sure to check the size before purchasing.
Zipper Pouch Organizers
I actually saw Jessica from Grading in Gold use these mesh zipper pouches to store math word wall cards in her classroom! The pack comes with tons of different colors, so if your brain loves organizing by color, this might be the solution for you!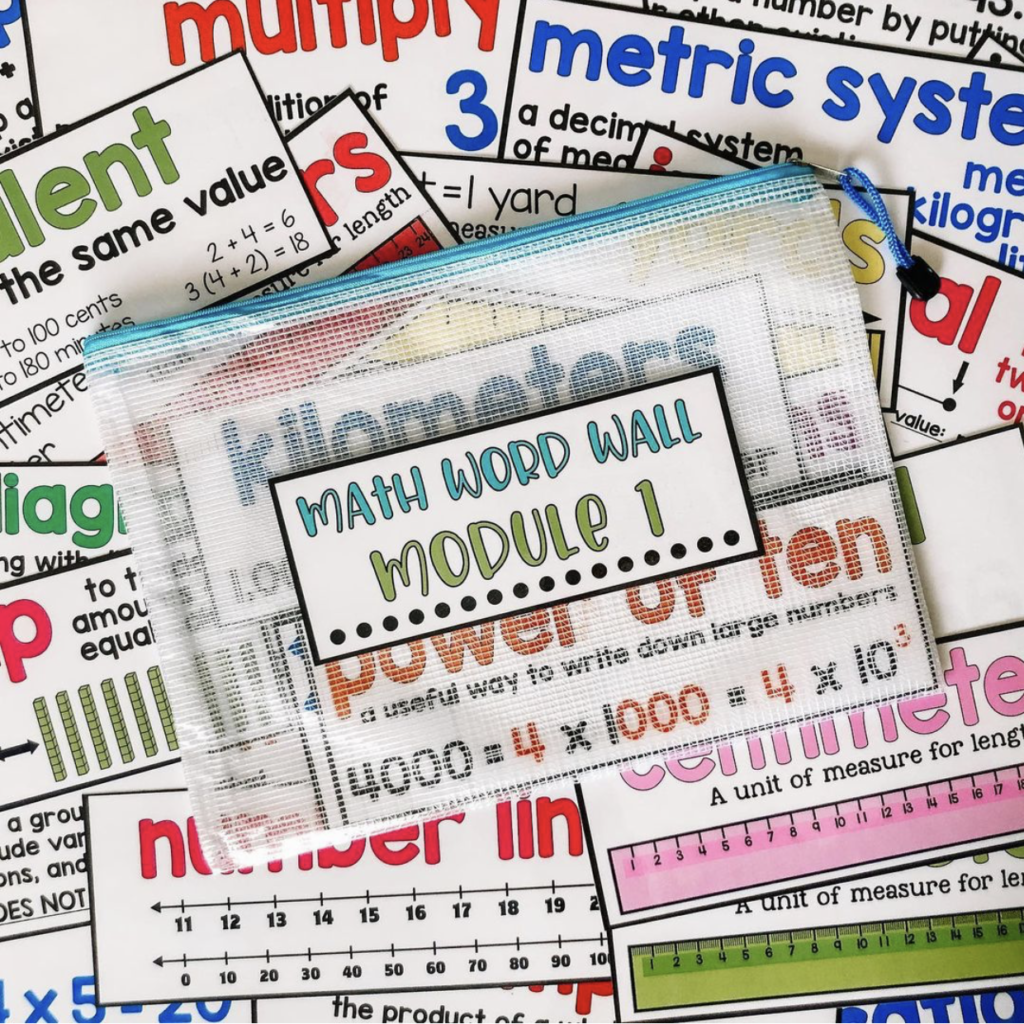 Jessica's school uses Eureka math curriculum (a version of Engage NY), so she decided to organize her word wall cards according to each "module" in that curriculum. Such a simple, but genius way to keep her cards organized and handy! Thank you Jessica for sharing!
I hope these ideas are helpful in keeping you organized! I know it's a bit of work up front, but organization ALWAYS saves time in the long run!
You can find my Math Word Wall cards HERE (available grades K-6).
You can find my ELA Word Wall cards HERE (available grades 1-4).
You can save when you buy the bundle HERE (available grades 1-4)