I'm here today to share one of my FAVORITE back to school activities with you: Friend Wanted Ads! This activity is perfect for helping students build new relationships at the beginning of the year. The anonymity boosts confidence and allows students to approach new friendships without judgment!
Essentially, at the beginning of the school year, students write an advertisement sharing the qualities they look for in a friend. This not only helps them think deeply about what they are searching for in a good friend, but what they, in turn, can offer their friend in that relationship.
I like to introduce this activity with a "friendship warm up." We come together at meeting and I start with the question, "What is friendship?" I write their responses down on chart paper (structured like the table above) so that we can refer back to it throughout our discussion, and throughout the year.
I then move on to the next three questions, allowing for 4 or 5 responses to each question. Once we have laid the foundation for our conversation, I can begin to introduce the friendship advertisements.
I usually start with something like, "It can be hard to make new friends at the beginning of the year. Some of you are new to our school. You may be looking around at all new faces and wondering who you will call friend in a few days time. Some of you are in this classroom, but your best friend is in another classroom. You may be wondering how you are going to make it through this year without them. Others may look around the classroom and see many familiar friends, but know that you can never have too many!"
I explain that, 'We are going to be doing an activity to get to know each other as friends. The goal is that we will all be friends in this classroom, but I know that you may grow closer to some than others. We are going to be writing advertisements to share what we are looking for in a new friend, and what kind of friend we think we can be for someone else."
At this point my students usually look at each other with a confused face… you gotta love getting that look from your WHOLE class! I assure them it will be okay, because I have an example to share with them.
When I'm finished, you can see that the little light bulbs went off, and they have a solid understanding of what is being asked of them. I make sure to answer a few lingering questions, and I set them off to writing!
When they have all finished, and they all feel confident in their ads, I type them out. I do this so that it is TRULY anonymous (you know some handwriting is a dead giveaway!) Then, I cover each name with a colorful piece of cardstock and tape it ONLY at the top. This creates a little flap that allows the name to be unveiled. That way, when I post all of these beautiful advertisements to my bulletin board, students can read the ads, and lift the flaps of any that seem like a potential friend and find out who it is! Exciting right?
This is truly one of my all time favorite activities… and sometimes I get upset that it's over by the second week of school. I'm still working on ways to reinvent it throughout the year, so I welcome any ideas!
You can find more BTS ideas in my post 10 Back To School Activities that Build Community!
You can also grab this editable template along with some of my other favorite BTS activities HERE!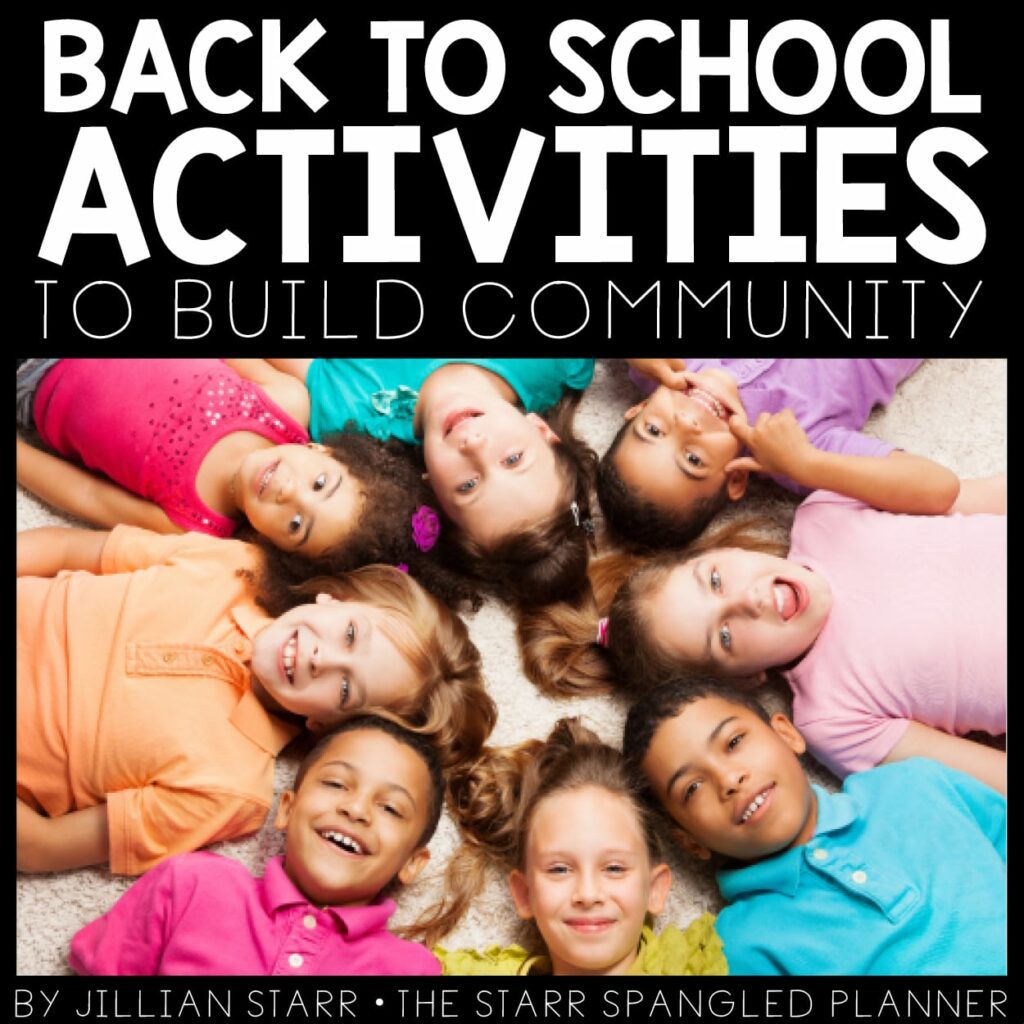 I hope you and your kiddos enjoy this activity as much as we do!