Organizing supplies for individual student is something I did a lot of in my classroom. This was because it saved me so much prep time (and learning time) to just already have it ready to go for students to take back to their centers.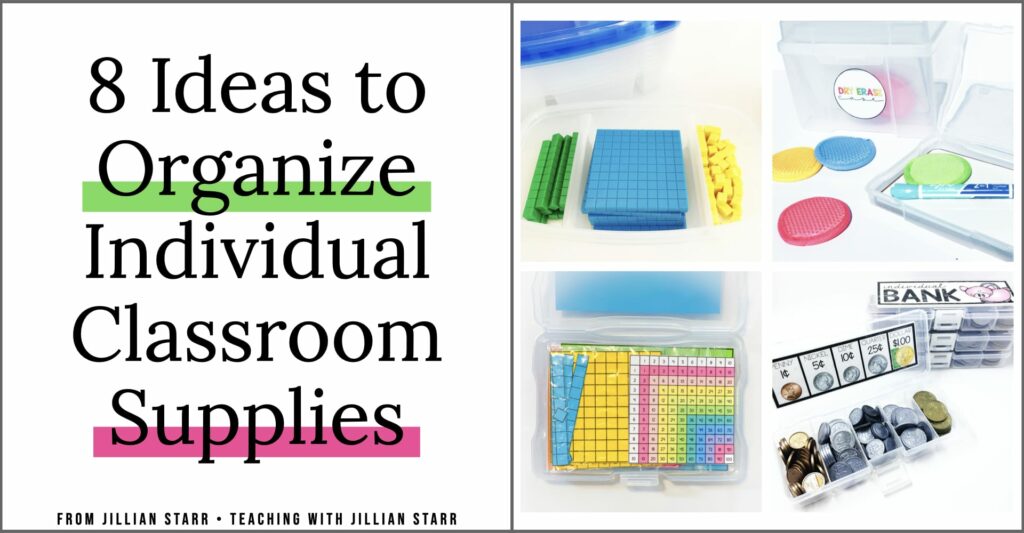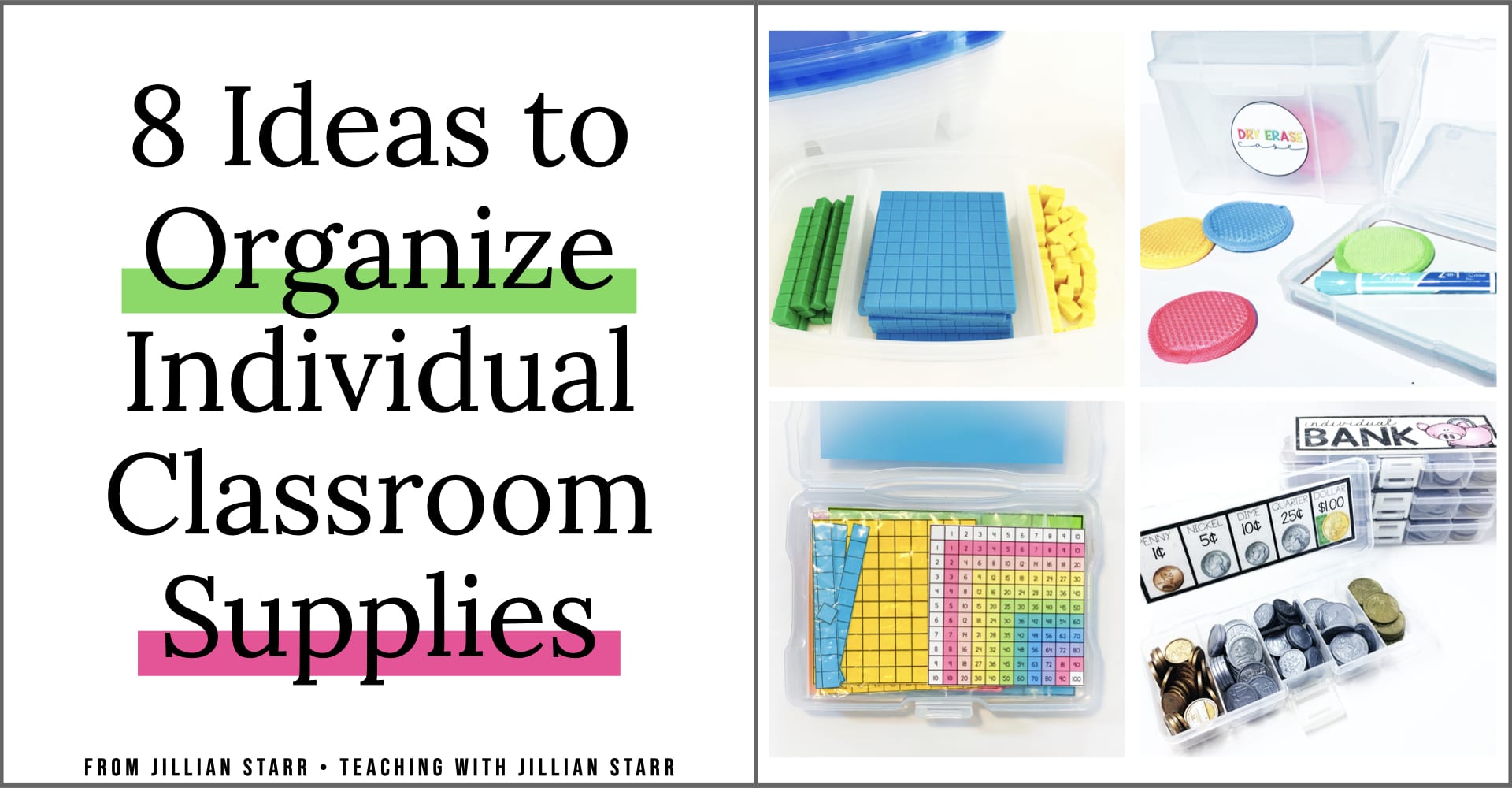 However, now with the need to keep student materials separated during this time, I know many teachers who have never set up their classrooms in this way are scrambling for ideas. I wanted to offer some ways that I have worked in my classroom that you could implement in your own.
White Board Organization
I used these for my small math and reading groups, and they are the perfect way to keep individual white board supplies separated!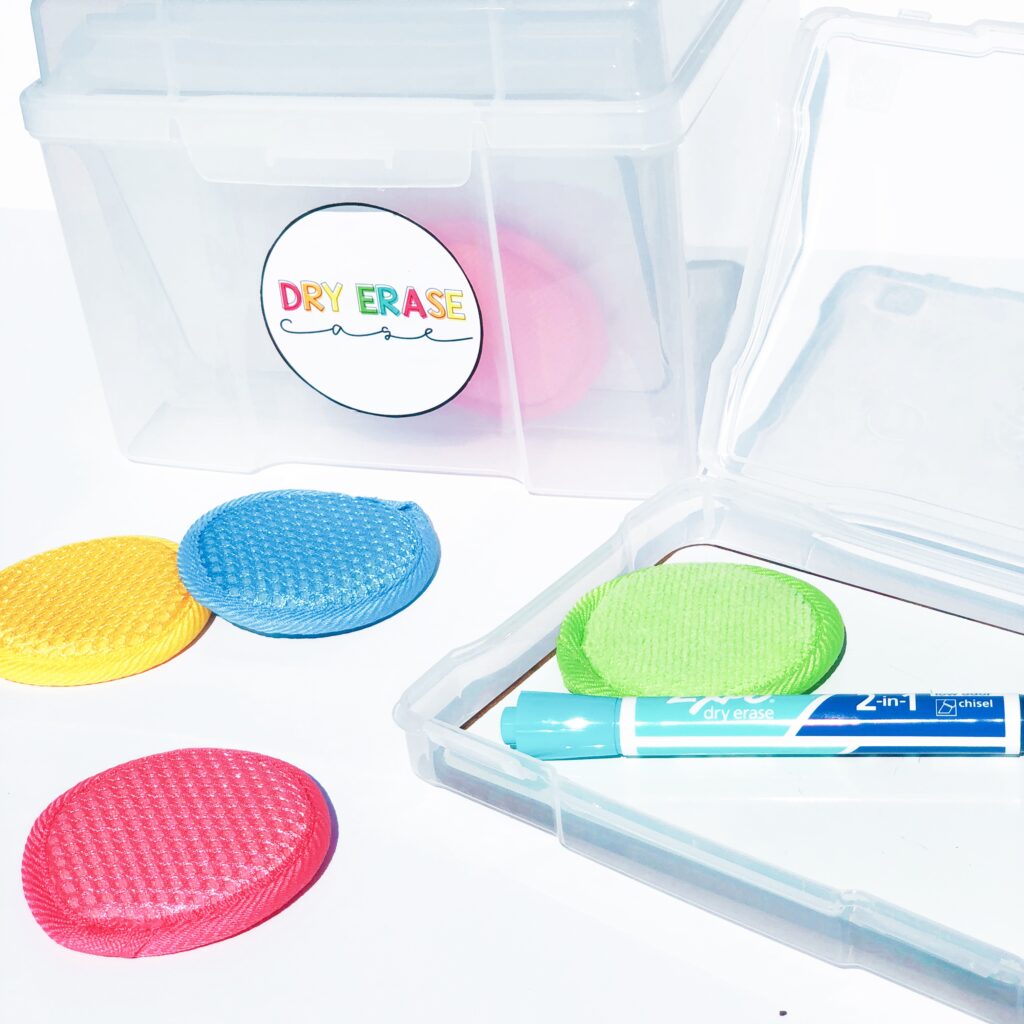 The cases are 5x 7 IRIS photo cases from Michaels.
The erasers are face scrubbers from the Dollar Tree
The 5 x 7 mini white boards are from Lakeshore Learning
Place Value Blocks Organization
I love using sandwich Tupperware from the Dollar Spot to house individual place value blocks. They're the perfect size for your hundred flats, ten rods, and ones units.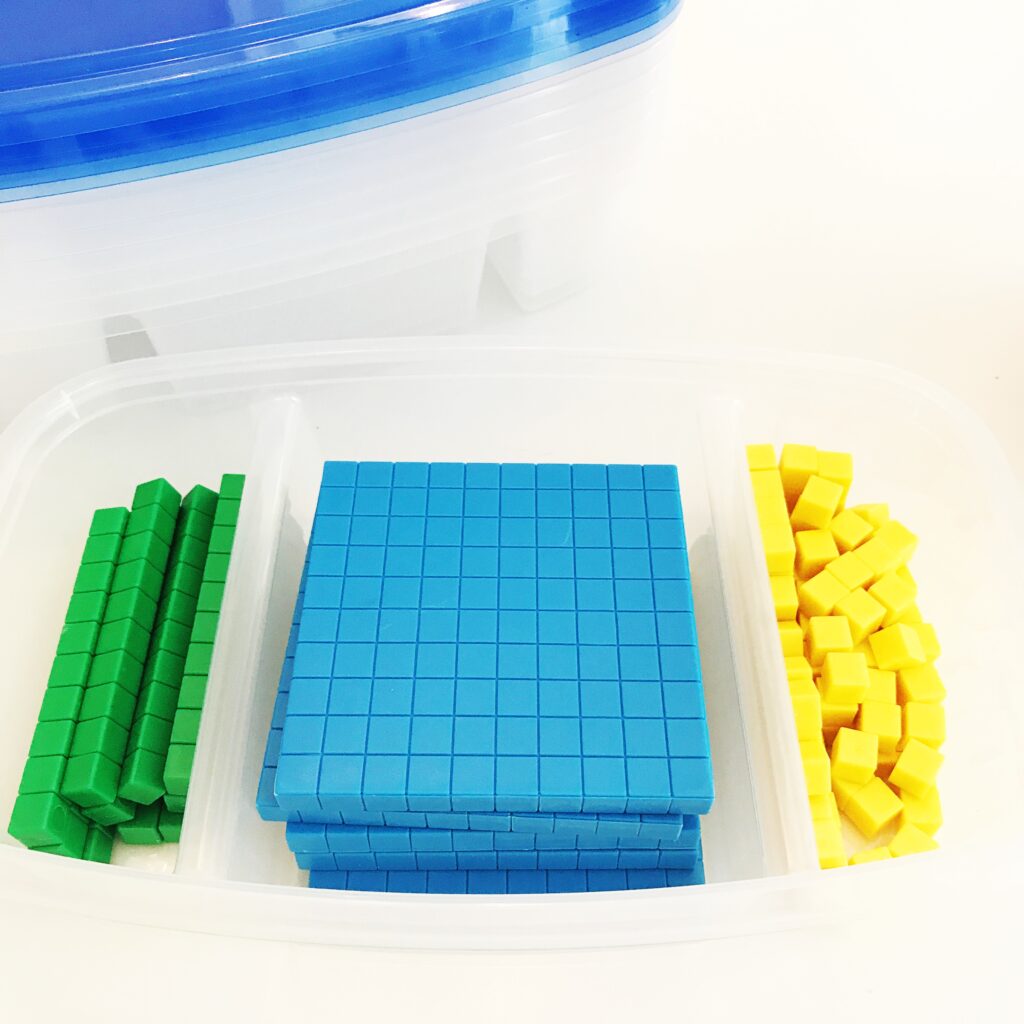 Coin Organization
These are something I created a long time ago because I was so tired of having to prep coins for my students, divvying up pennies, nickels, dimes and quarters each time we needed to do an activity. (Not to mention cleaning piles upon piles of coins after those activities.)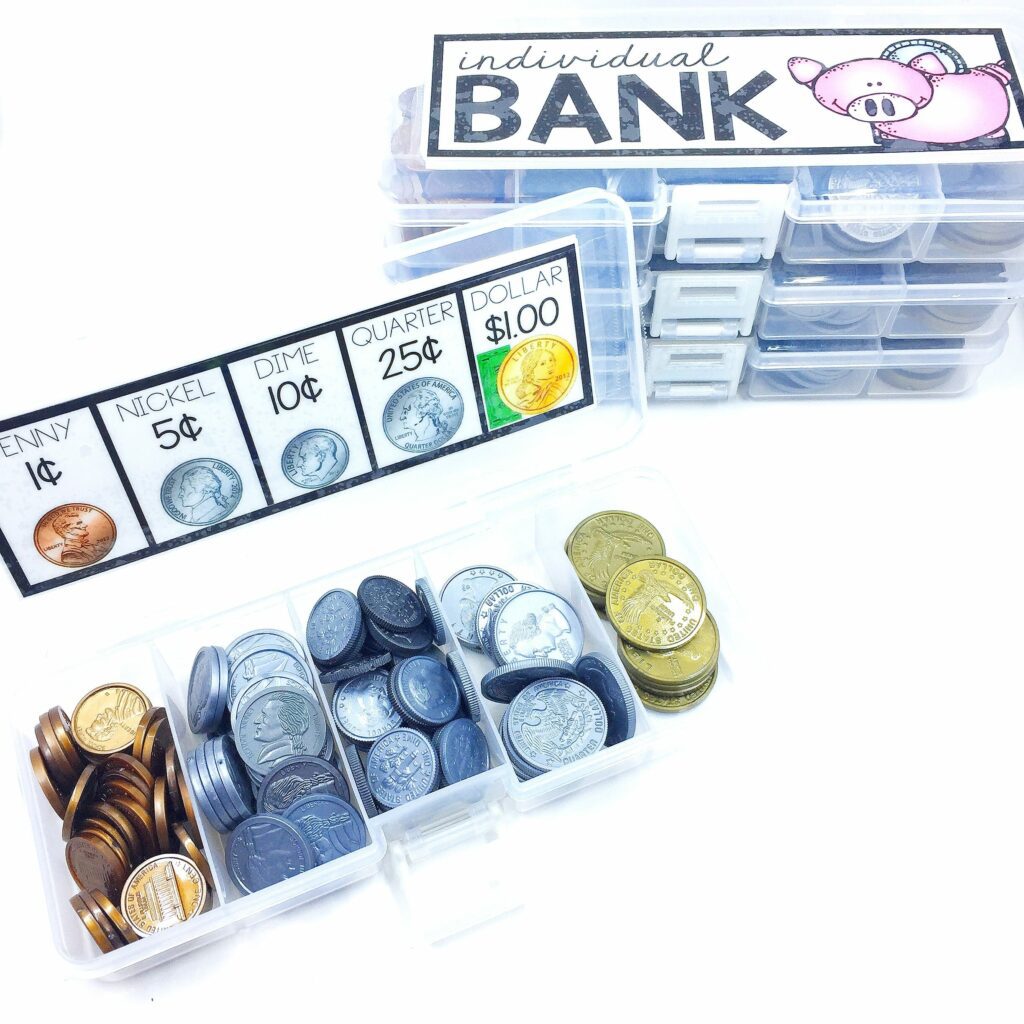 These coin banks have been a game changer, and I love how easy the prep and clean up have become. The visuals have also proven to be a great way to for my students to sort coins and reinforce their names and amounts while working.
Dice Organization
I used to save all of our baby food containers and use the for student dice containers. Each student just grabbed a container and they were set.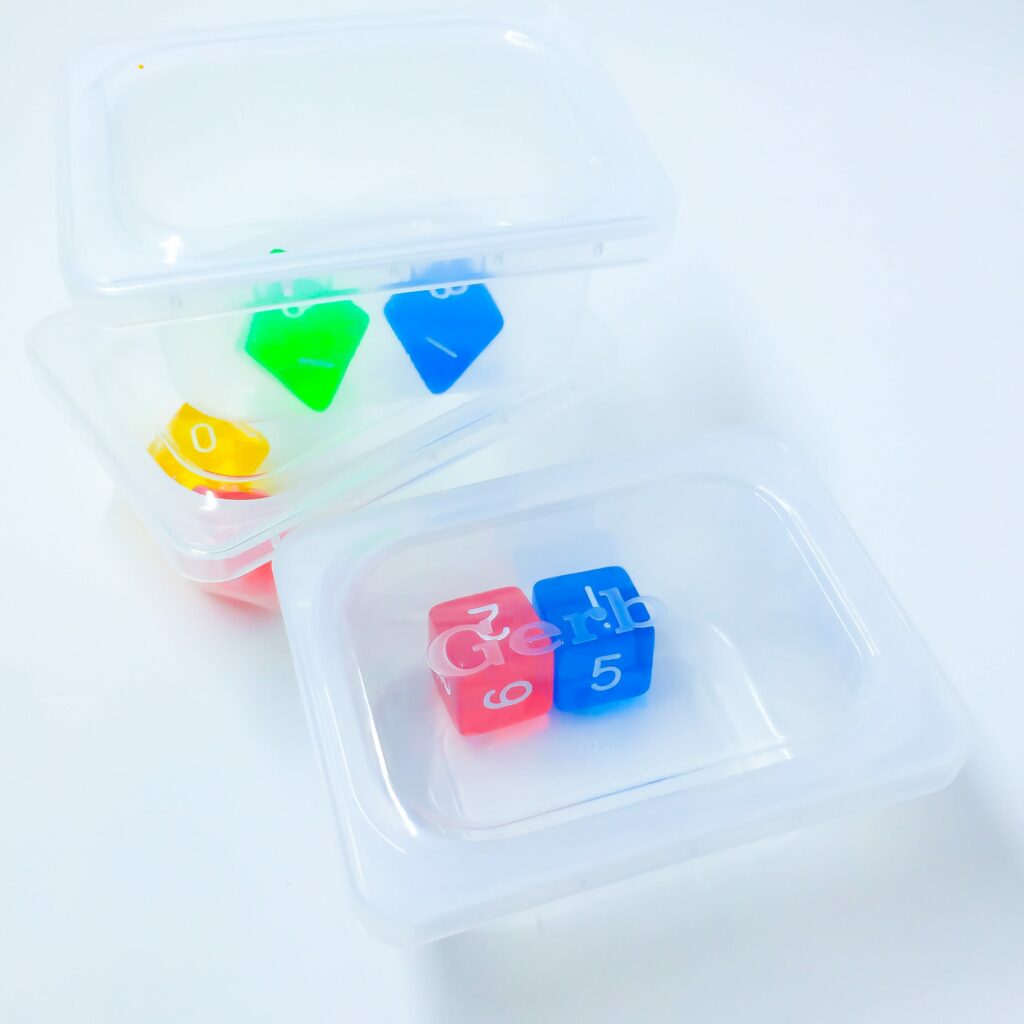 Pro Tip: You can also glue felt to the bottom to soften the sound they make when shaking.
Unifix Cubes Organization
In addition to baby food containers, we also saved all of our formula tins. These made an amazing home for unifix cubes.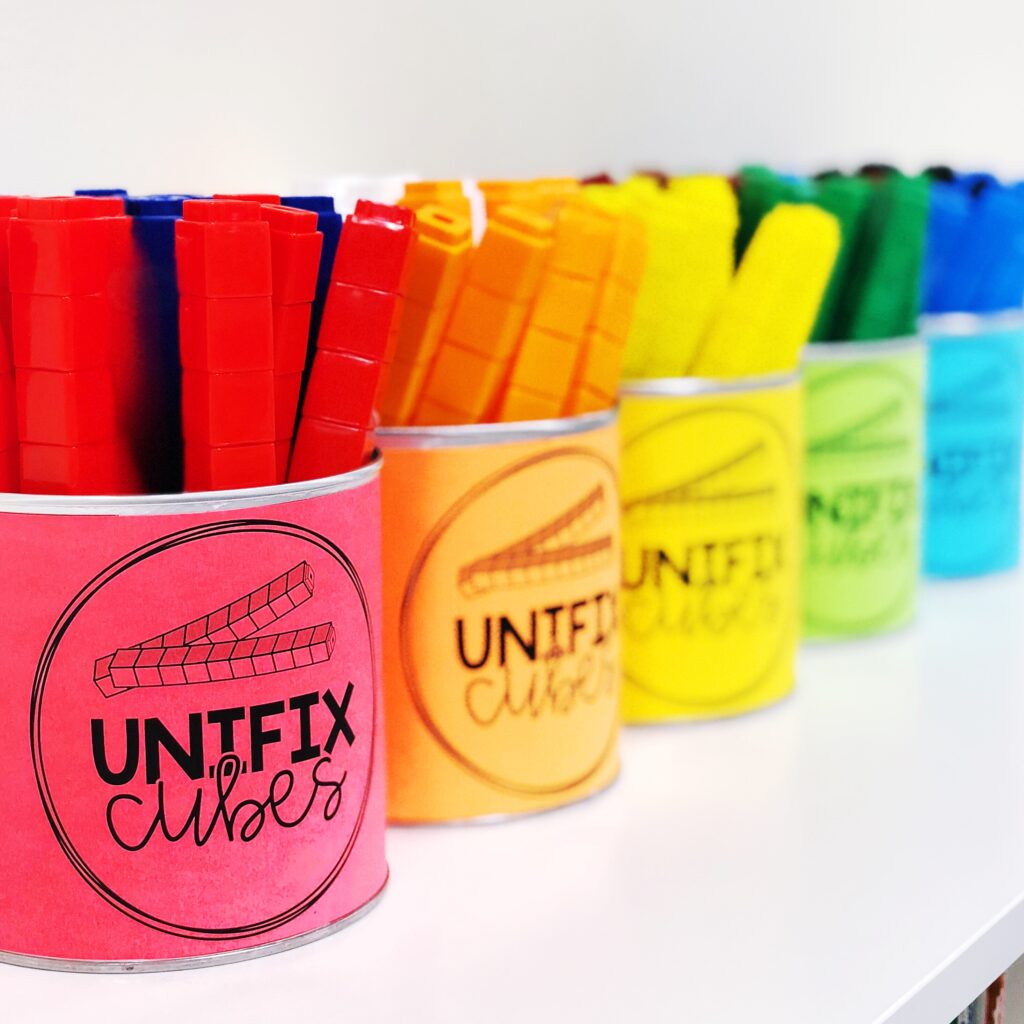 I include two different colors in each tin (perfect for creating different colors for different addends) and organize them in sticks of ten. I find this to be really helpful at reinforcing the concept of ten, even when putting away their supplies.
Individual Math Tool Kits
Over the summer, I created a set of printable math manipulatives to send home to families to support remote learning. However, they are also an awesome solution to organizing supplies for in-person learning right now as well!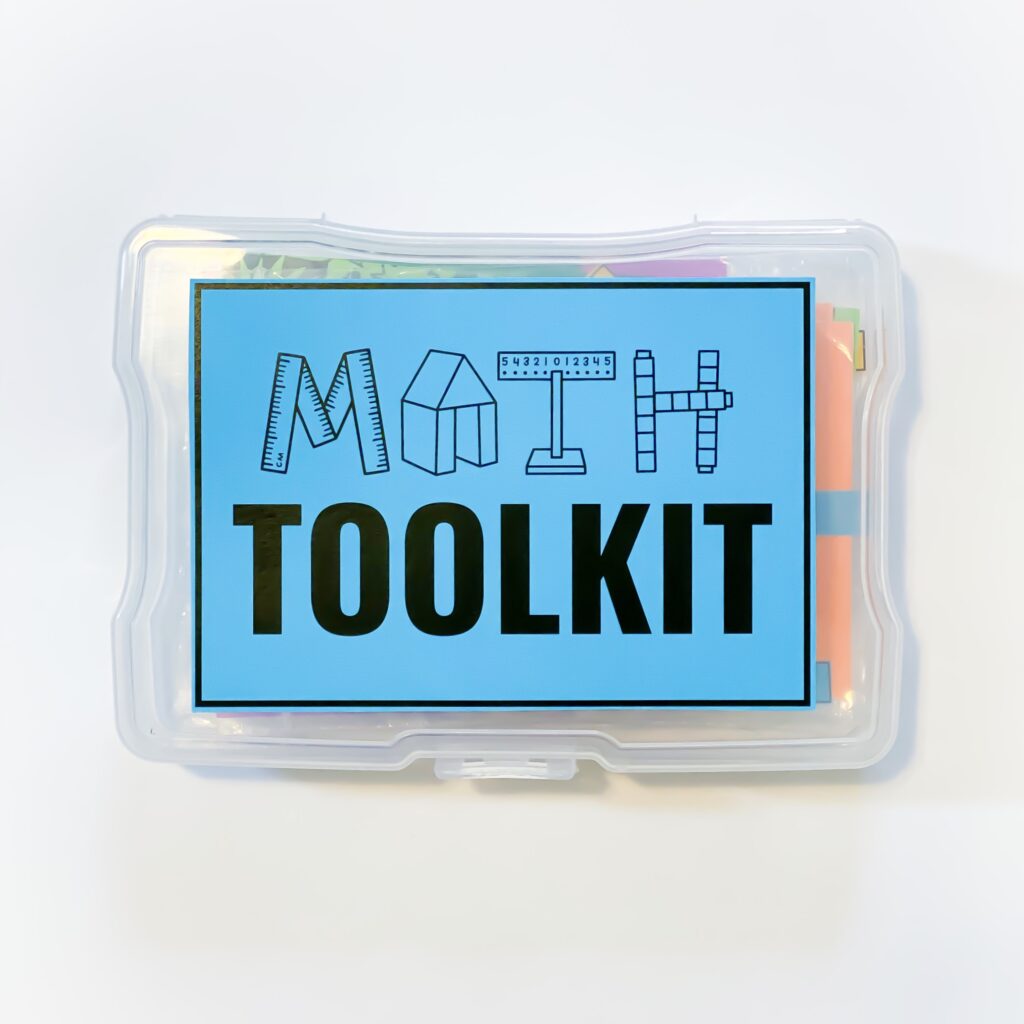 These are specific to the needs of first, second and third grade math content. Inside, you can find:
Base Ten Blocks
Pattern Blocks
Coins (U.S. & Canadian)
Rulers (inches & cms)
Square inch tiles
1-10 Color Rods
Ten Frames
Playing Cards
1-100/0-99 Chart
1-120/0-119 Chart
Fraction Bars
Multiplication Chart
Fraction Bars
Number Lines
Number Bonds
Par/Part/Whole Model
Blank Clocks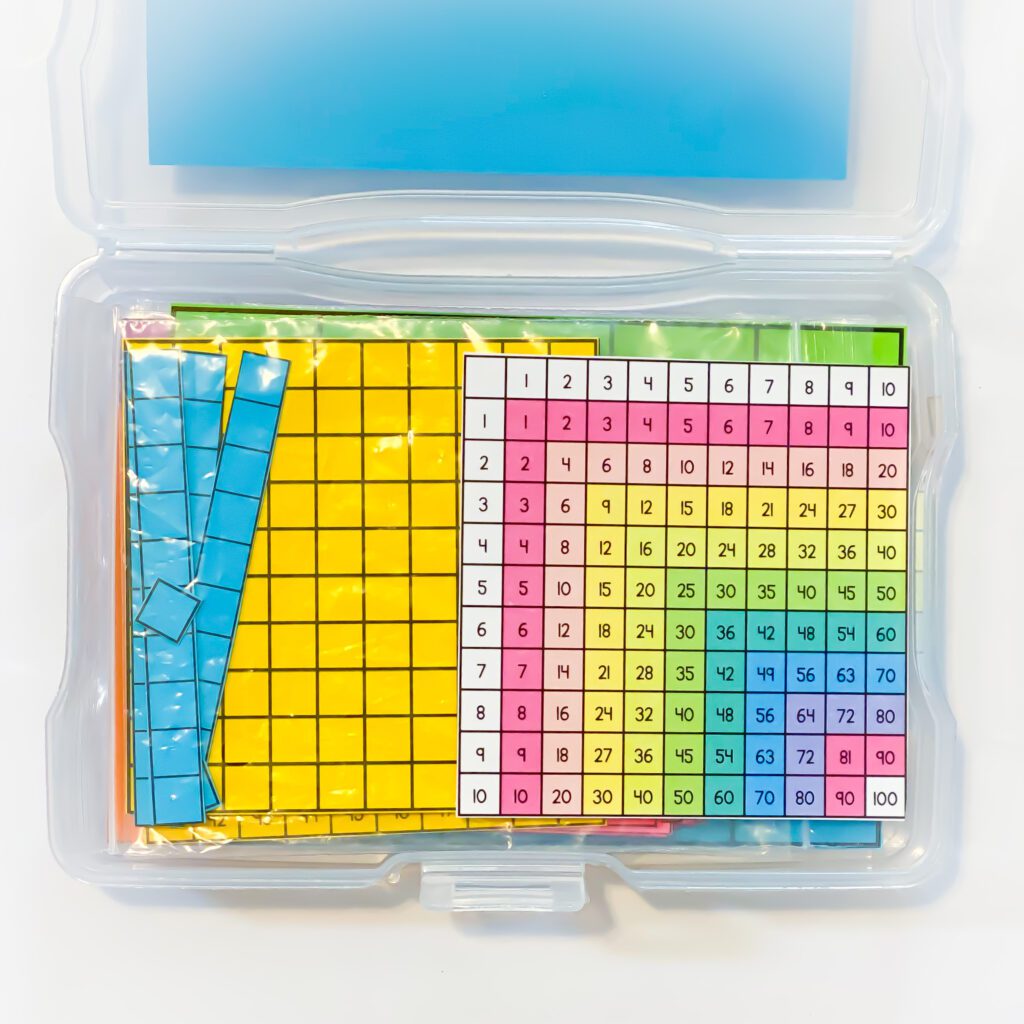 You can grab your free set here:
Small Manipulative Organization
I have always kept things like counters and game chips in small Tupperware containers because it just made my life easier when setting up activities. Now, these little containers are the perfect way to separate supplies for in person learning!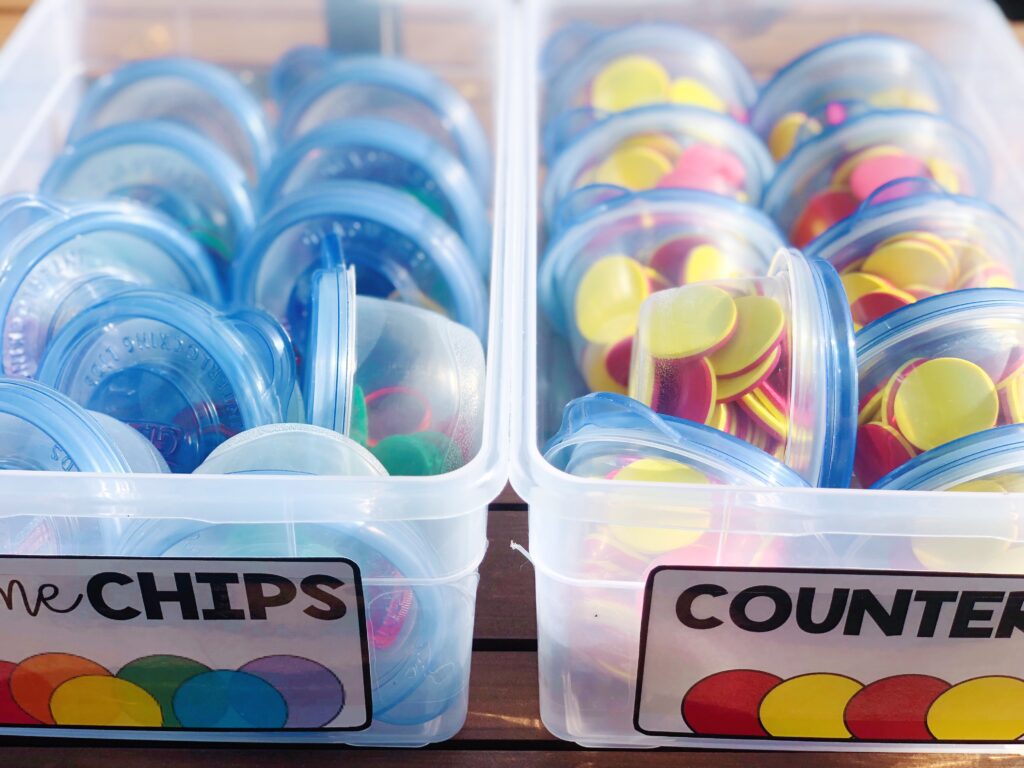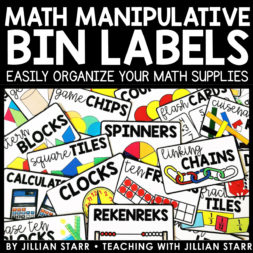 Math Manipulative Bin Labels
Math Bin Labels to label ALL of your math manipulatives! Make all of your math supplies and manipulatives accessible to your students with these bright, colorful, and clear math bin labels.
Organizing Everyday Student Materials
I have kept my students daily materials in pencil boxes for the past few years. This had really helped support our flexible seating efforts. Students could grab their "tool box" and sit anywhere in the classroom that would be a good fit.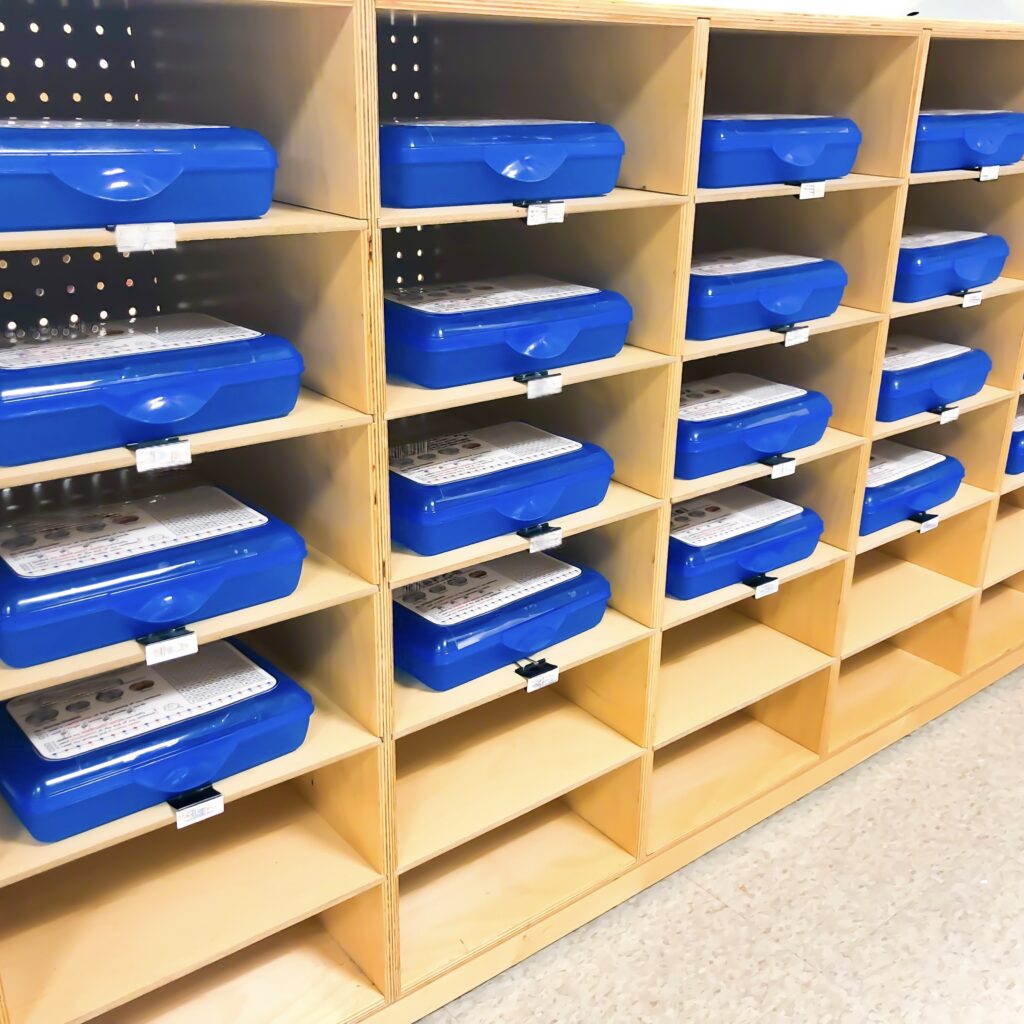 Now, the "tool boxes" are a great solution to keeping individual supplies together (crayons, scissors, glue sticks, pencils, highlights…etc.).
I hope these tips have been helpful as you navigate how to organize your supplies this year. Wishing you all the best!