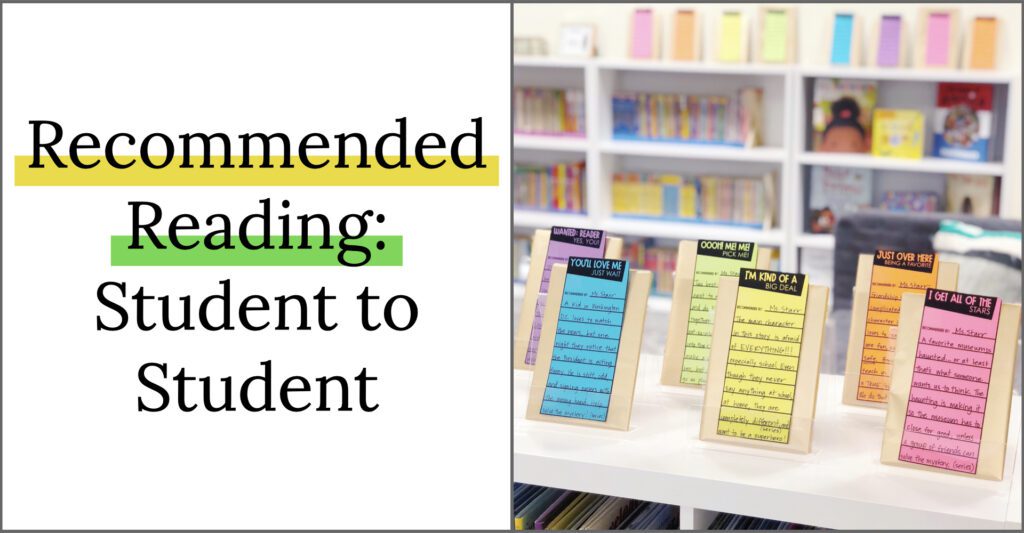 I don't know about you, but some years, books will sit on my shelves collecting dust unless I push them out for my students to see. However, sometimes even highlighting titles doesn't help, because the book covers are outdated, or the books are worn. What's a teacher to do?
BOOK RECOMMENDATION BEGINNINGS
This year I decided to start wrapping some of my favorite (but sadly unloved) books with wrapping paper and attaching a bookmark to it. The bookmarks include a quick snapshot of the book. It's enough to get them excited, without giving away too much.
I wrapped enough books so that every student in my class would have a choice of books. I consciously made the decision to select several books that were the first in a series, hoping that it might ignite a desire to read ALL the books in that series.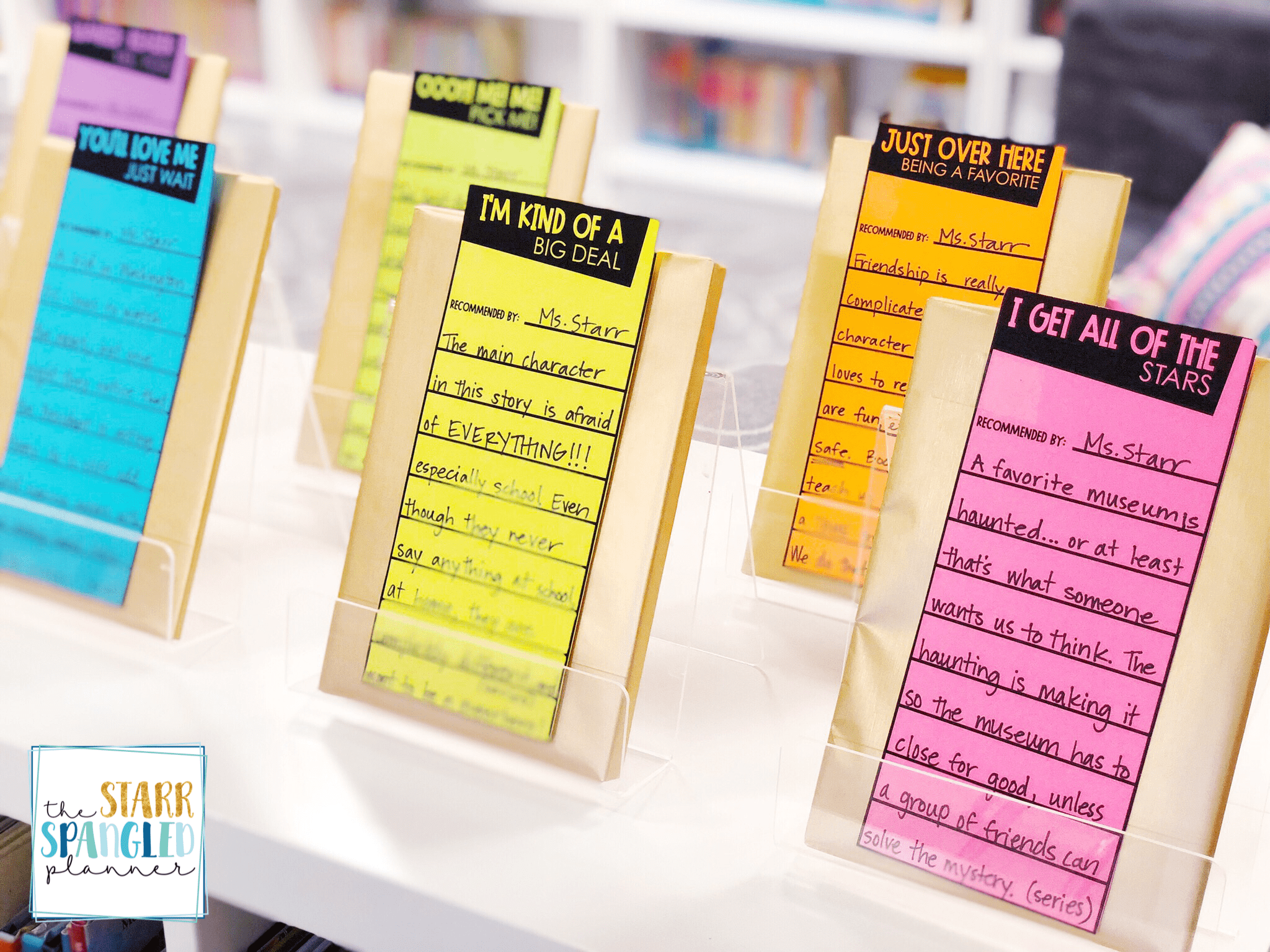 So how did it go? Well, my students couldn't tear the wrapping paper off fast enough. After the first batch were read, my students asked if THEY could write recommendations too? Ummm… #teacherdream
Of course I said yes! It took a few tries, but we have a new favorite routine in our classroom.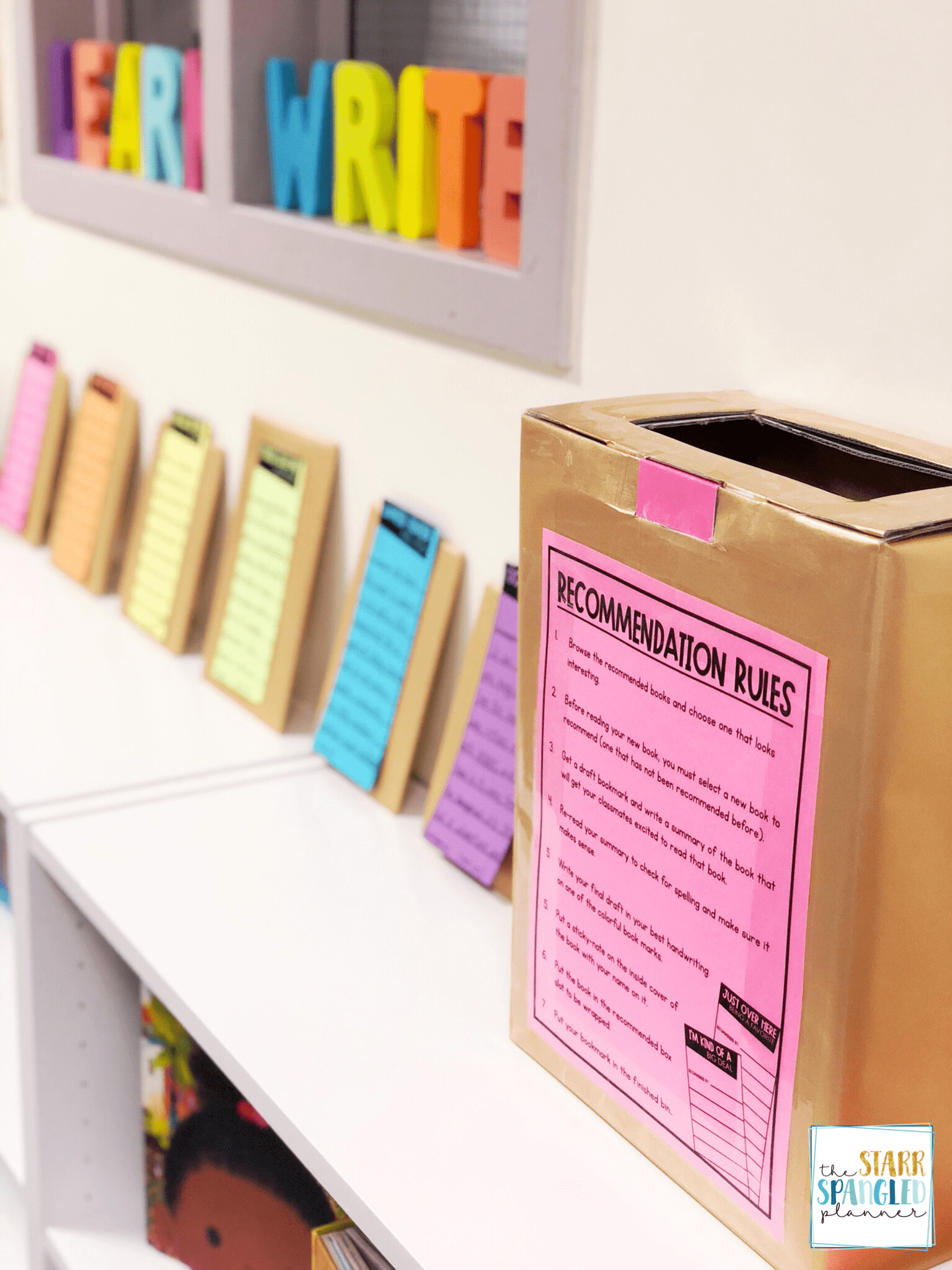 BOOK RECOMMENDATION RULES
1. Browse the recommended books and choose one that looks interesting.
2. Before reading your new book, you must select a new book to recommend (one that has not been recommended before).
3. Get a draft bookmark and write a summary of the book that will get your classmates excited to read that book.
4. Re-read your summary to check for spelling and make sure it makes sense.
5. Write your final draft in your best handwriting on one of the colorful book marks.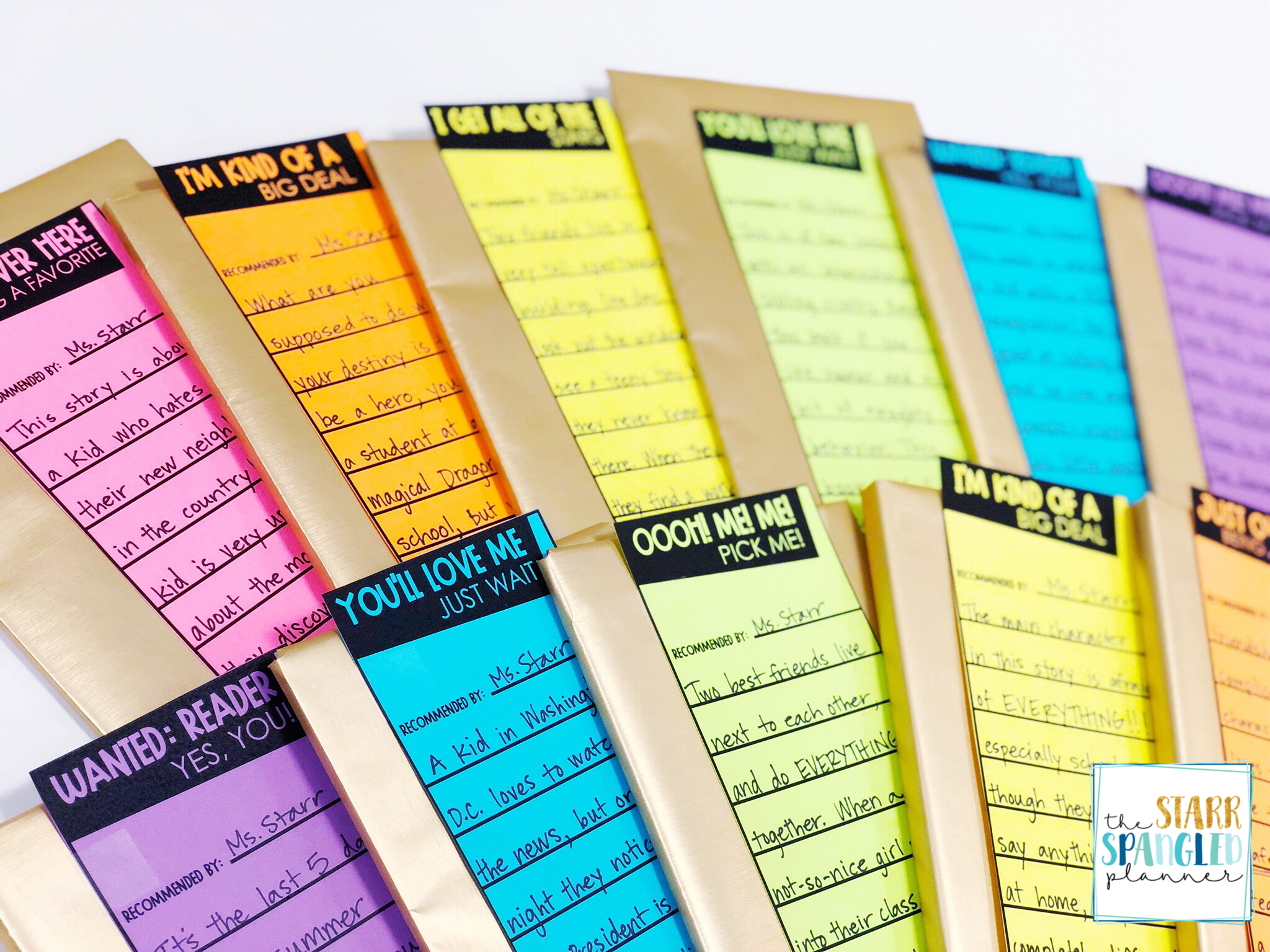 6. Put a sticky-note on the inside cover of the book with your name on it.
7. Put the book in the recommended box slot to be wrapped.
8. Put your bookmark in the finished bin
9. You may now unwrap your new book and read it!
10. When you are finished with your new book, put the recommendation bookmark inside, and place it on the shelf.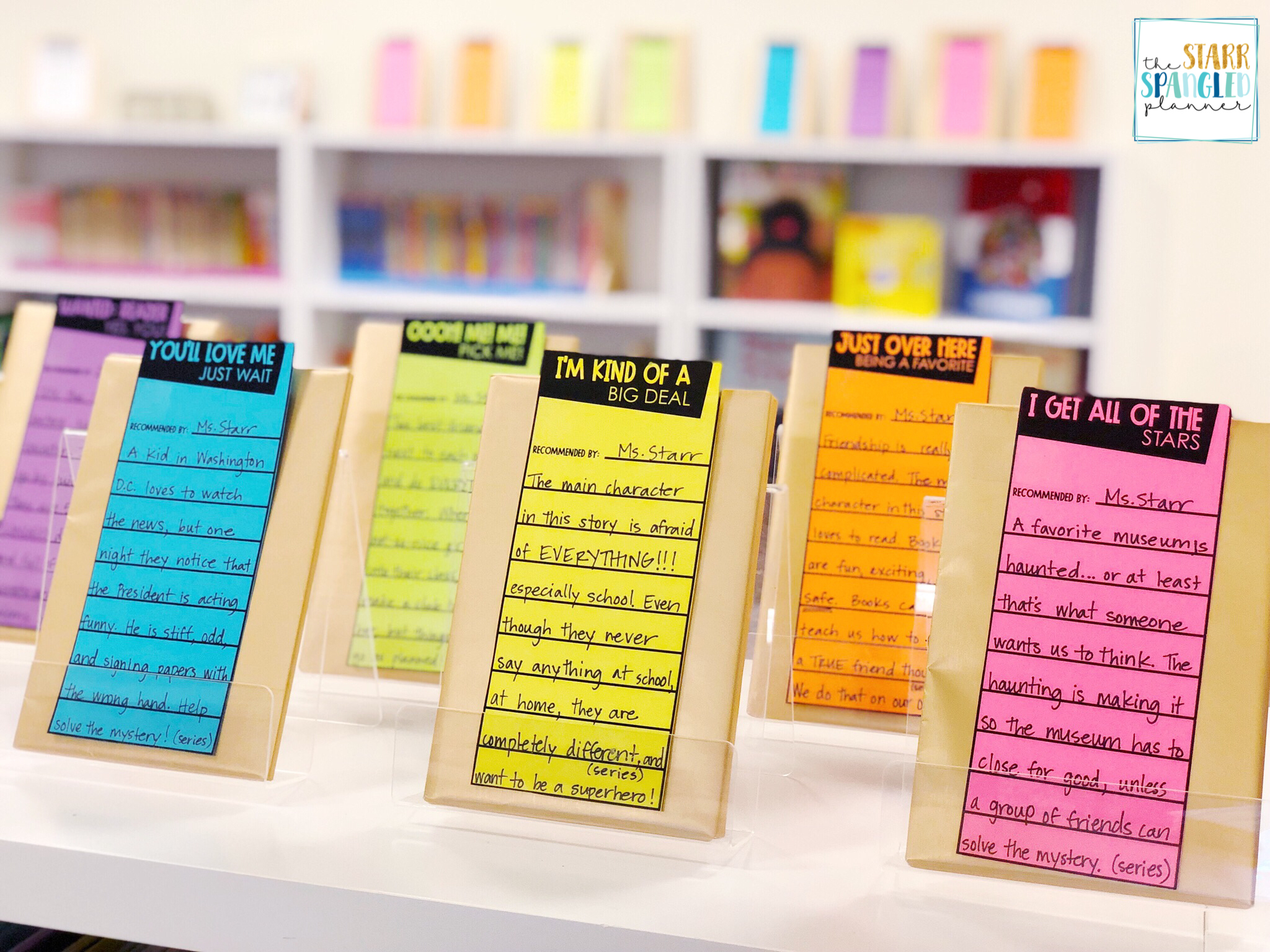 GRAB YOUR OWN TEMPLATES FOR FREE
I have included some of our favorite bookmark recommendation templates for you to try out in your classroom. You can grab them below: