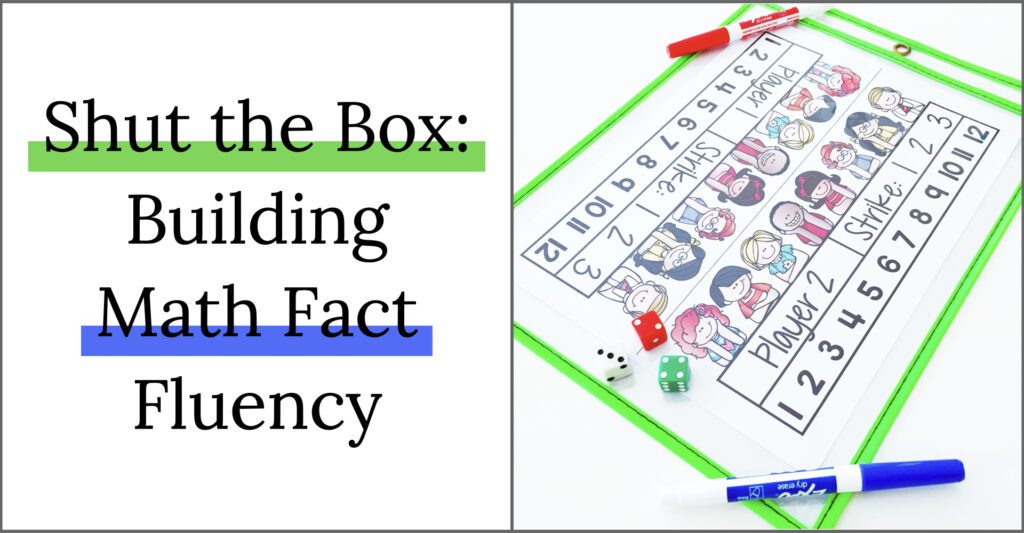 Today I'm sharing one of my favorite games to build math fluency. If you're not familiar with Shut The Box and it's many variations, you are going to want to tune in (and snag it for FREE at the end!)
The standard version look a little something like the photo below. There are two sides (for two players) each with the numbers 1-10 or 1-12. Then there are a set of flippers that are used to cover up each of those numbers as the game progresses. Here is how you play the standard versions: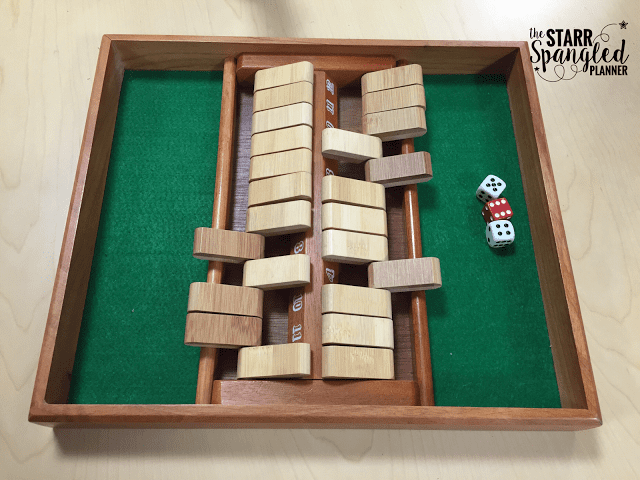 How To Play:
Player 1 rolls 2 dice, adding them together to find the sum.
If their sum was 9, the player can cover up ANY combination of numbers that equal 9, using each number only once!

4 + 5
6 + 3
2 + 3 + 4
you get the idea

Player 2 rolls 2 dice, adding them together to find the sum. Then player 2 may cover up any combination of numbers that equals their sum.
Each player continues taking turns flipping numbers over to equal their sums. However, they may not reuse any previously covered numbers for their current roll. If they cannot make their sum with their remaining numbers, you can impose one of two rules

Give each student 3 strikes before being considered "out"
Students will just lose their turn, and will try again on their next roll

The first student to flip over all of their numbers WINS!
Although you can grab the actual board game from various vendors on Amazon, not all of us can afford it! I have found that a paper version works equally as well. I just slip it into a sheet protector, give my students some dry erase markers and voila!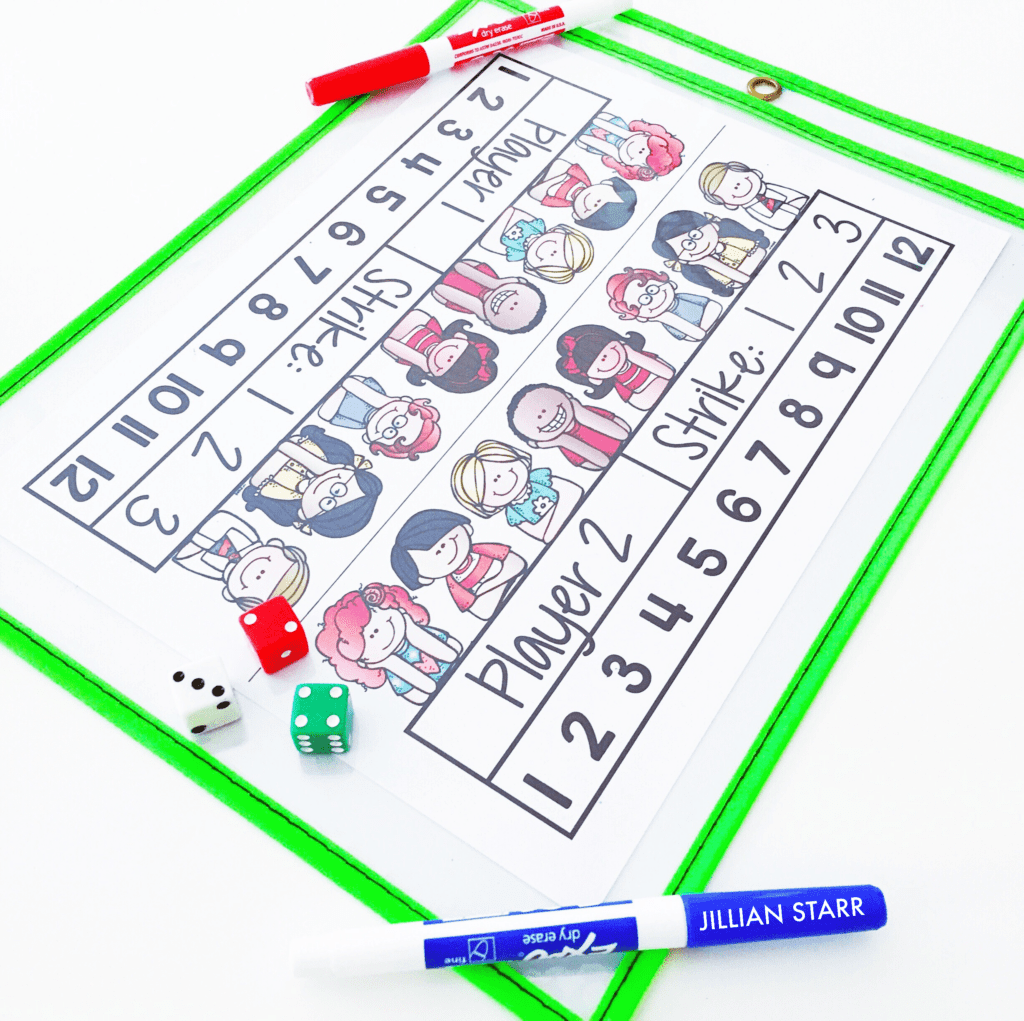 Variation & Differentiation
Kindergarten- Number Identification
I loved using Shut the Box with my first grade intervention group! There are two (and probably many more) quick ways to make this option work for you:
I loved using Shut the Box with my first grade intervention group! There are two (and probably many more) quick ways to make this option work for you:
Use a deck of ten frame cards with representations of numbers 1-10 instead of dice. Have students match the card they flip to their game board.
Use a spinner with numbers 1-10. Have students match their spin to the ten frame representation on their cards.
1st & 2nd Grade- Addition & Subtraction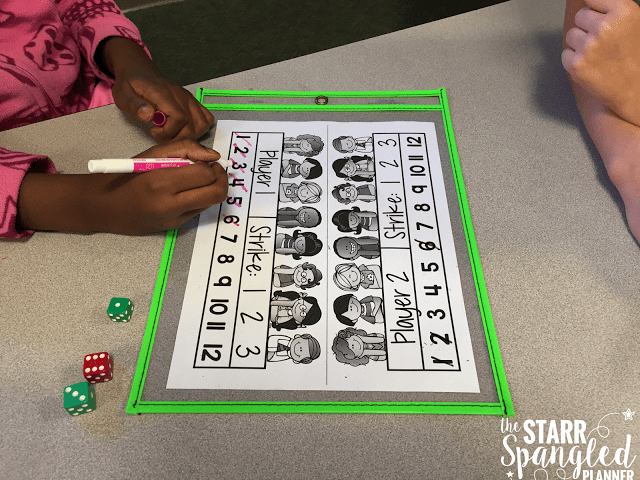 Need to add a layer of difficulty? I like to add in the option for using subtraction, and let them use 3 dice! The set-up will still look the same. You can still use the regular game board if you have them, or any other modification you have made.
Player 1 rolls 3 dice and find the sum.

10 + 6 – 2
3 + 4 + 7
you get the idea! They may use any combination of numbers with addition AND/OR subtraction to create that sum. If a player rolls a 14

Player 2 continues in the same fashion as in previously explained version
I like to use a recording sheet for this version. This not only gives students practice with writing equations, but it also helps me monitor my student's work while they are working independently.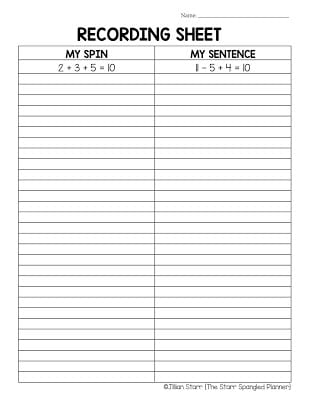 Single Player
Sometimes you just need your kiddos to work independently! Whether it is because you need to bring the noise level down in your classroom, or it is just one of those days, it's always nice to have a way for your kiddos to play a familiar game independently!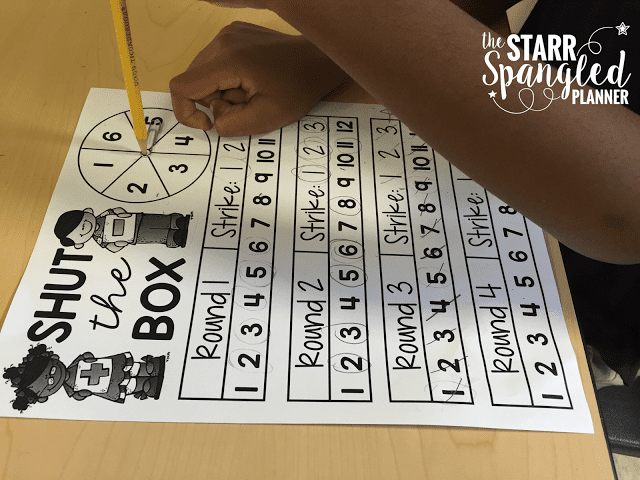 This single player version is perfect for homework, independent work, or as a way to introduce the game to small groups. I give the option of a spinner at the top so that students can play the game at home, even if they do not have dice!
3rd Grade
My third graders LOVED this game! All I had to do was throw in the option of using multiplication (and division if ready) to have them engaged.
There is also an AWESOME version that I used to enrich my third graders called Flip It! I bought it from Lakeshore Learning, and my third graders were OBSESSED!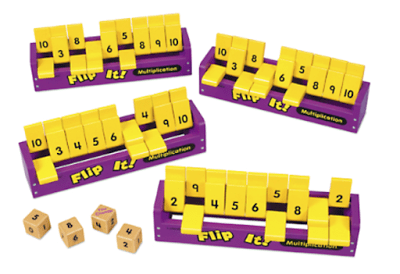 Whole Class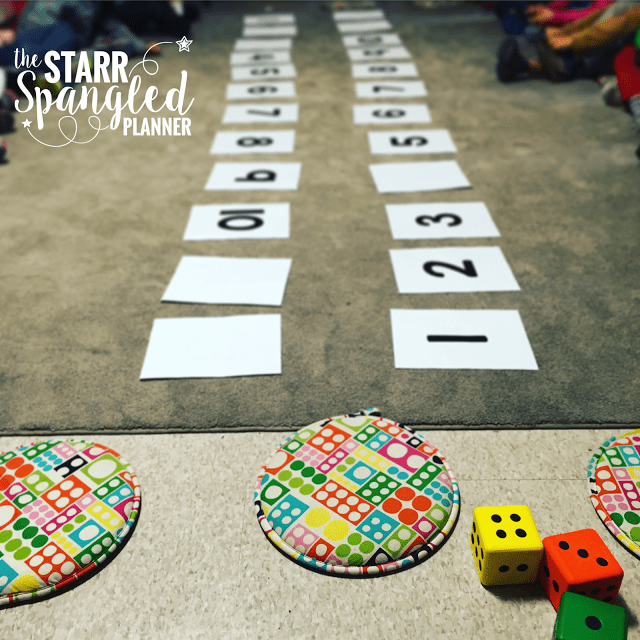 I love playing this game with the whole class during morning meeting, or when I find myself with 10 extra minutes in my schedule. I simply split my class into two teams, having each sit on their respective sides of the game board. All you need is to print numbers 1-10 or 1-12 on regular 8.5×11 sheets of paper and lay them out in your meeting area. I like to use large foam dice so everyone can see the roll, but it's not a necessity!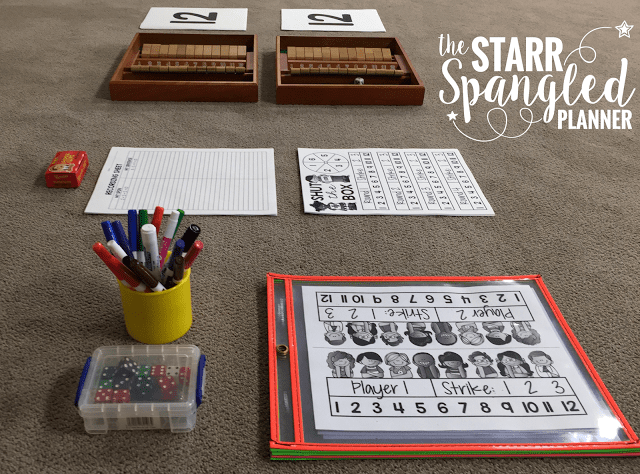 Regardless of your student population, math workshop model, or grade level (K-3) you can find a way to incorporate this game into your classroom!
GET IT FOR FREE
---
I hope you have enjoyed a peek into this amazing game! If you have a different way that you play this game in your classroom, I would LOVE to hear more about it! Thank you for stopping by!